Luxury Key West Home. 7728 | Kissimmee Vacation Rental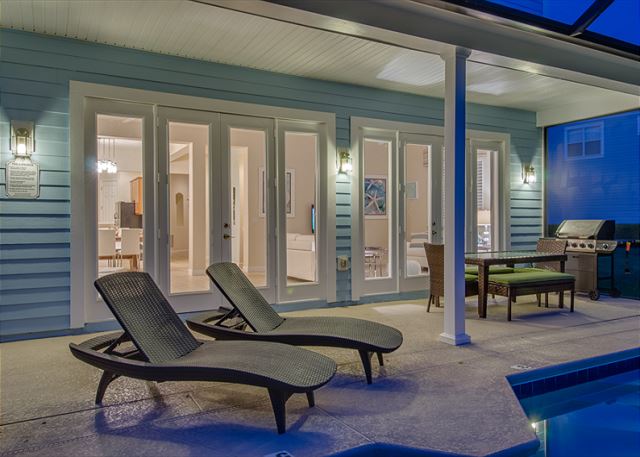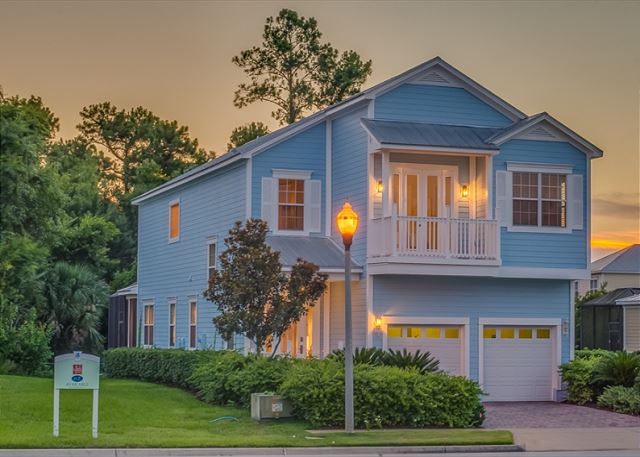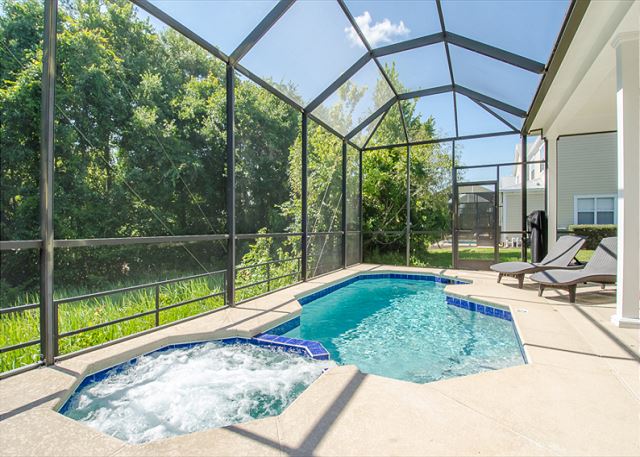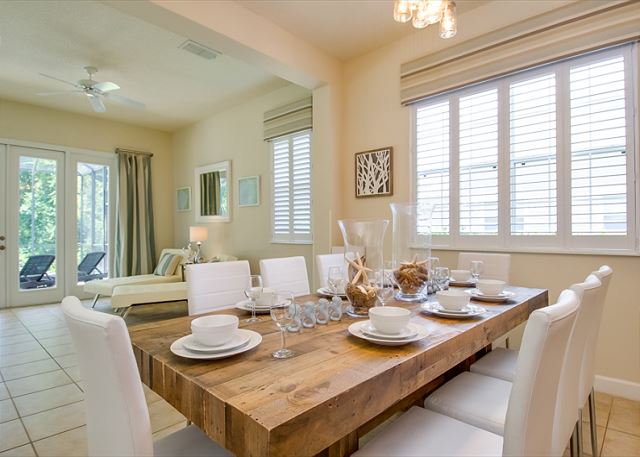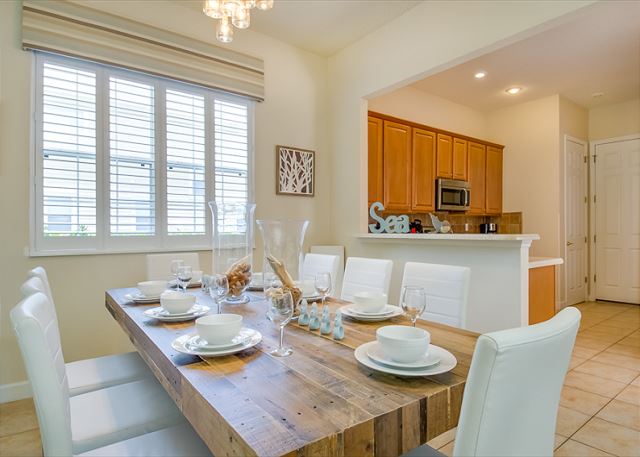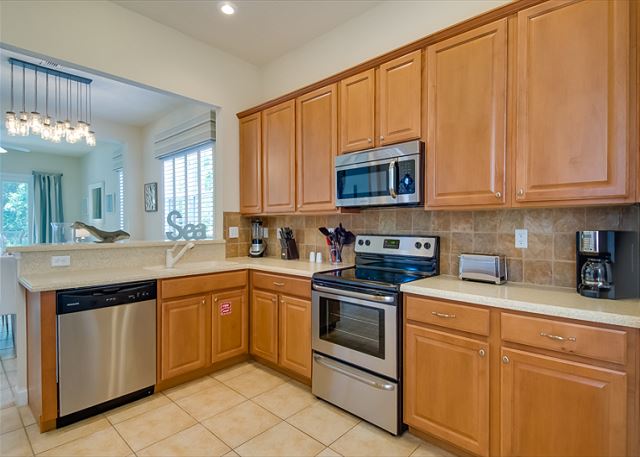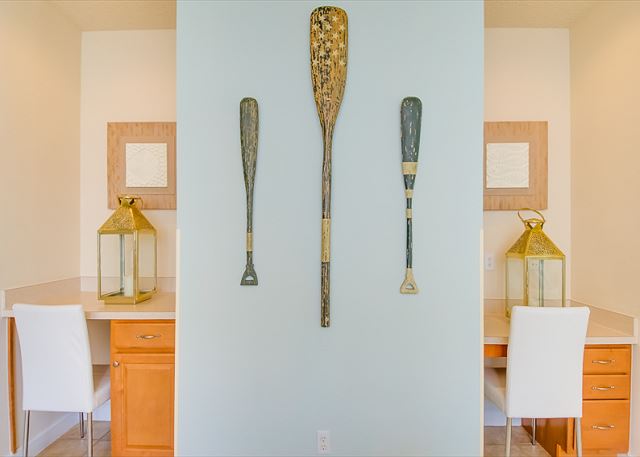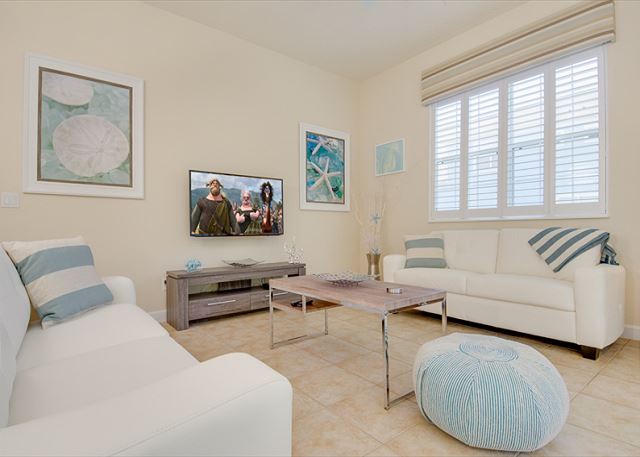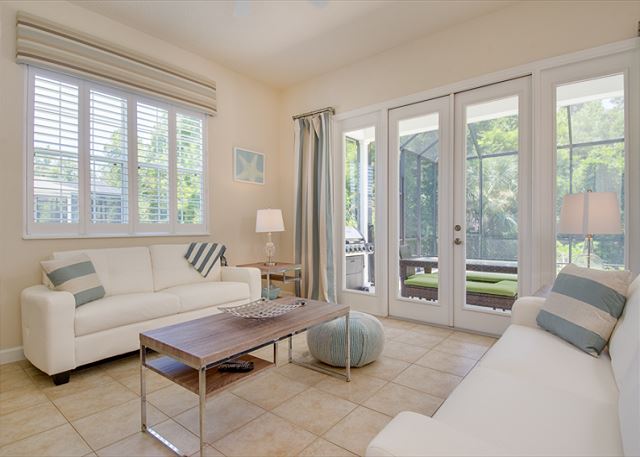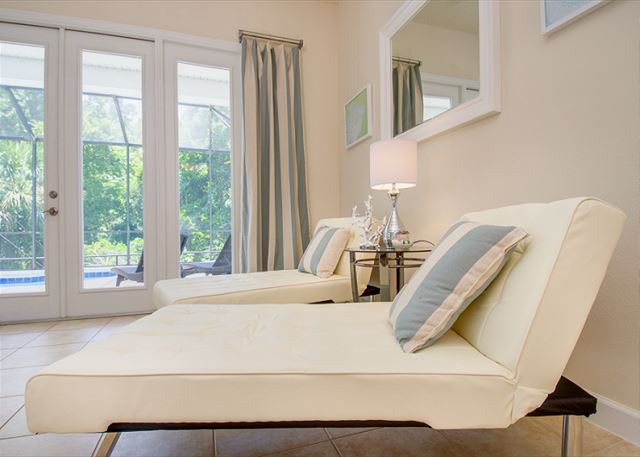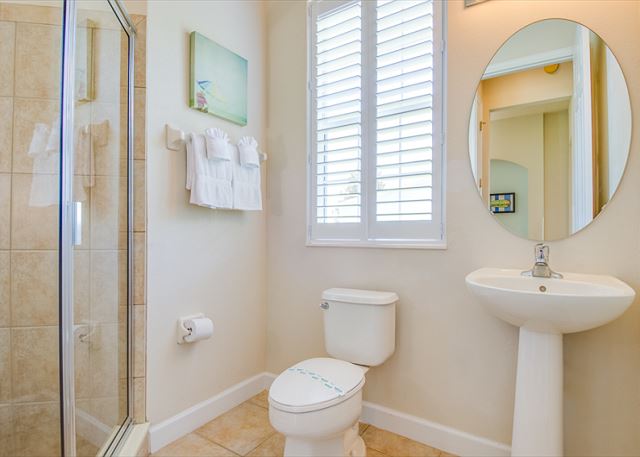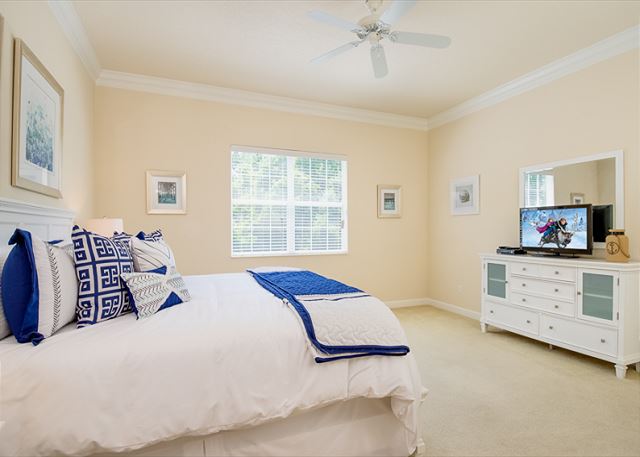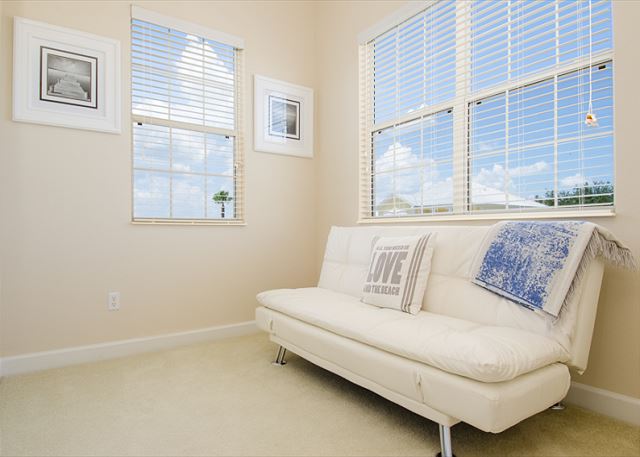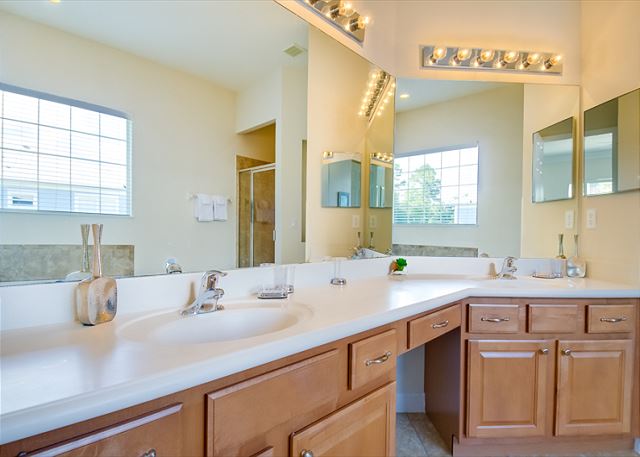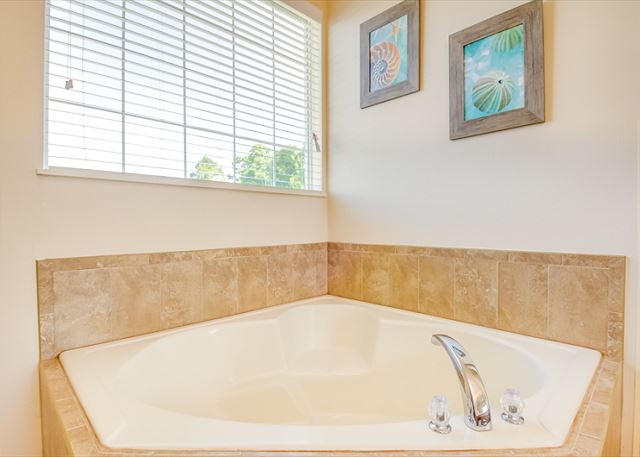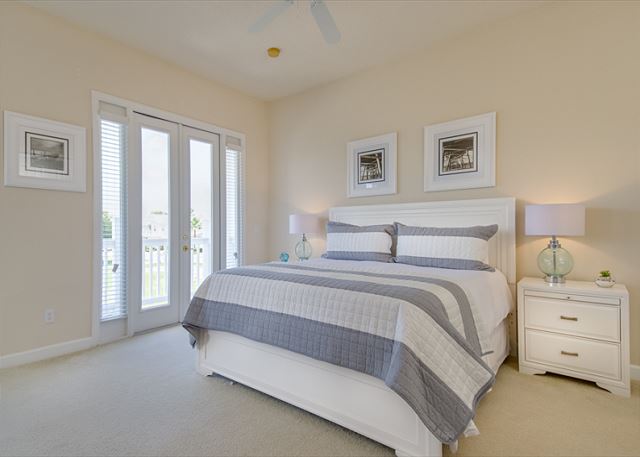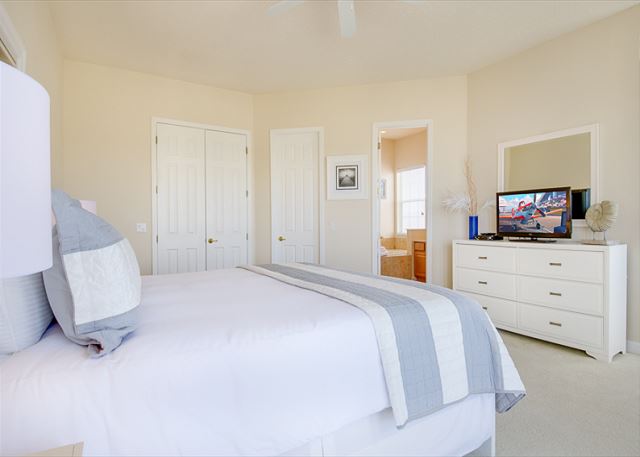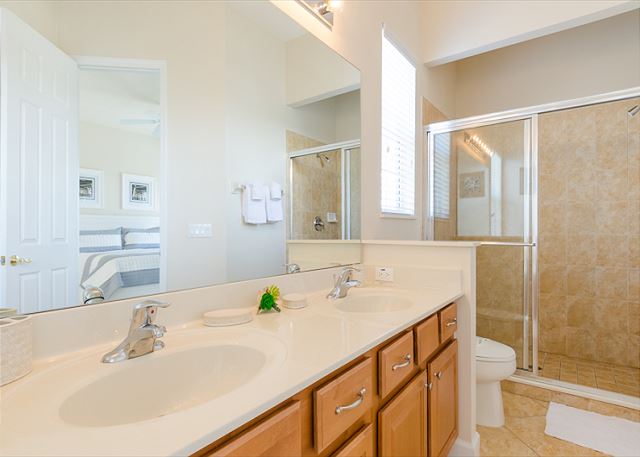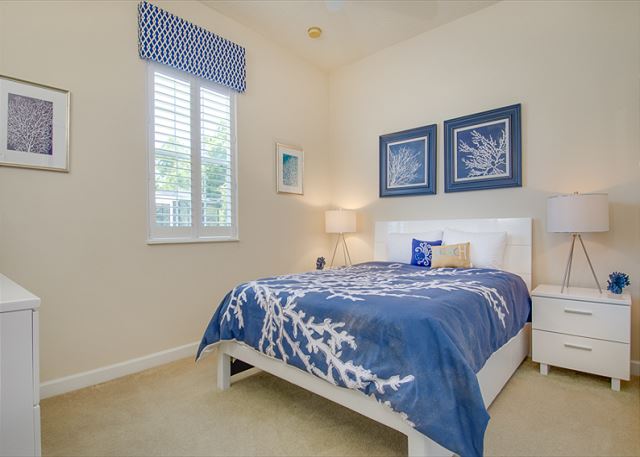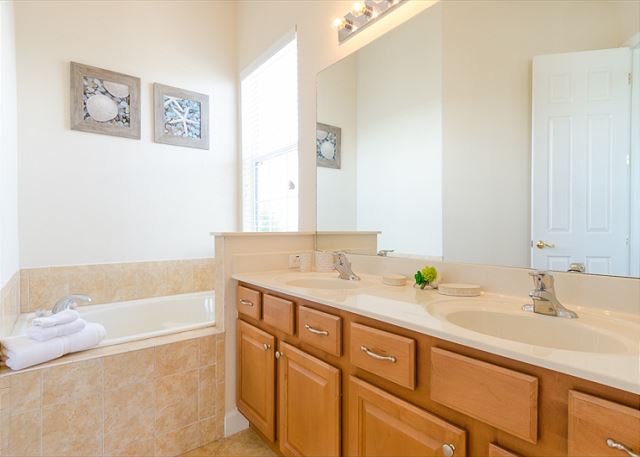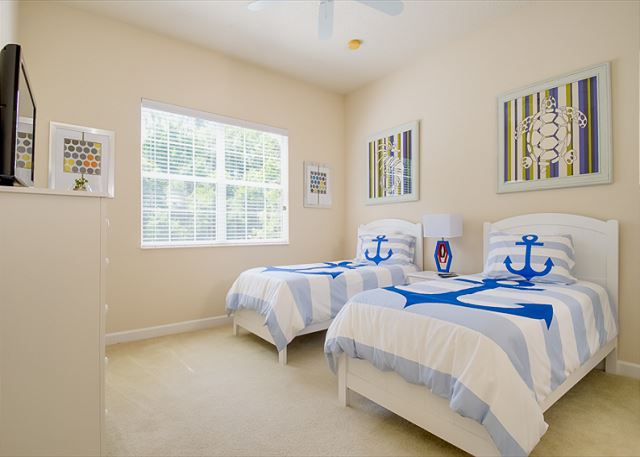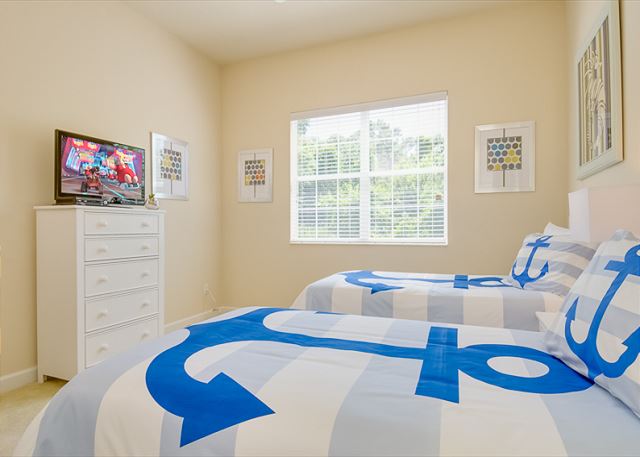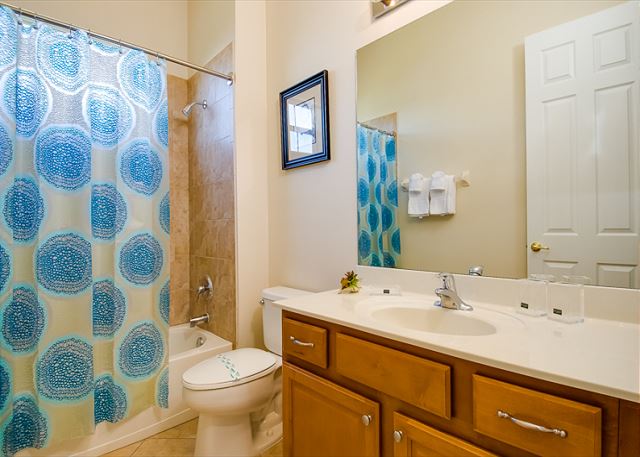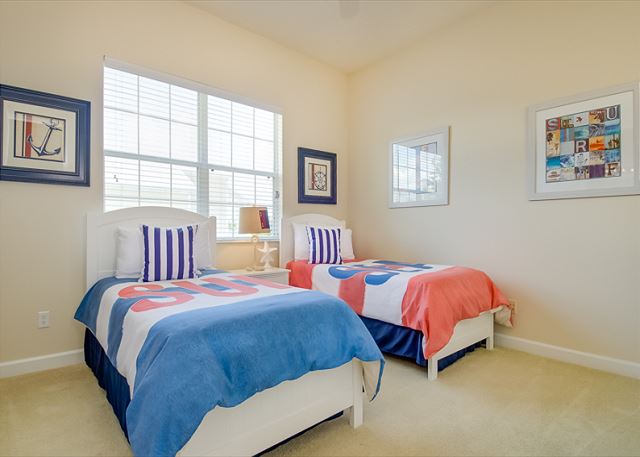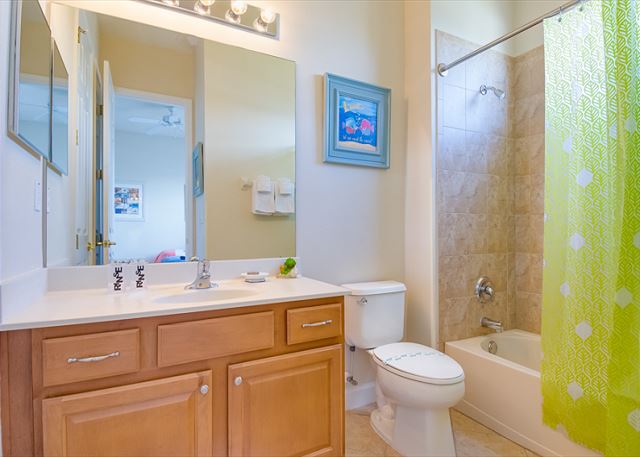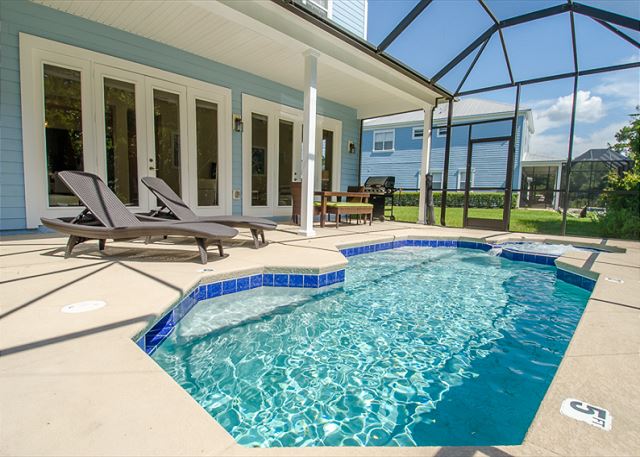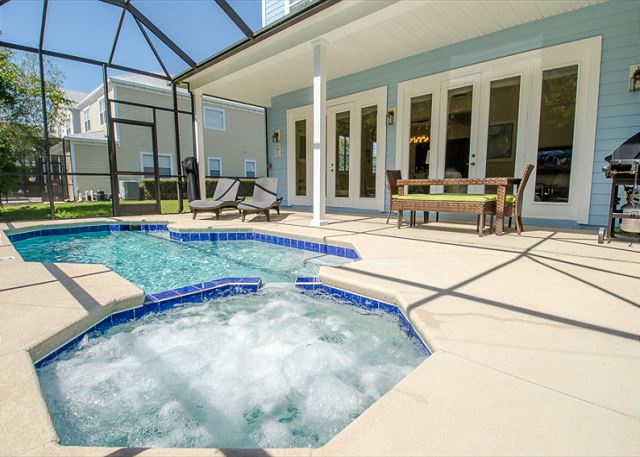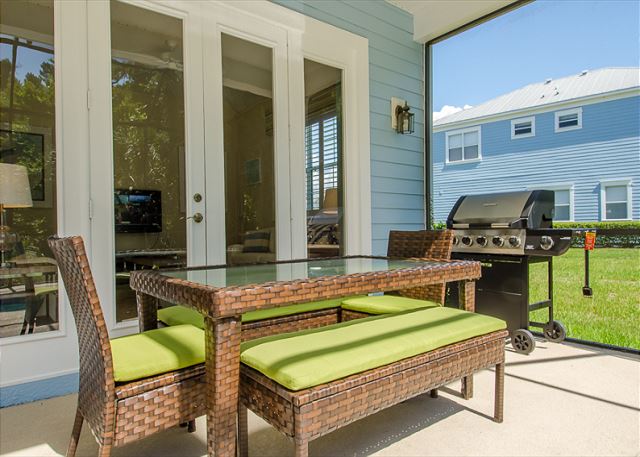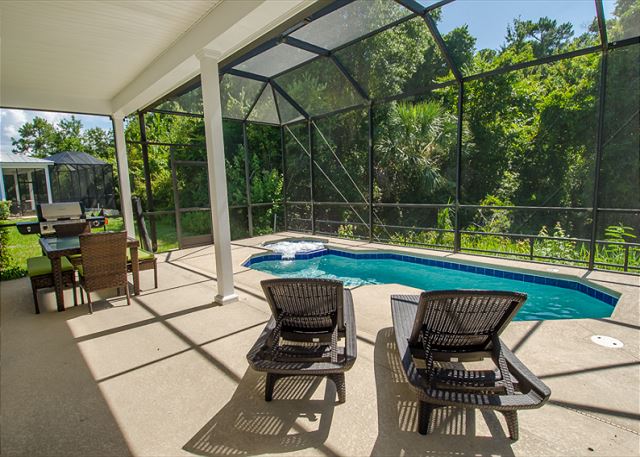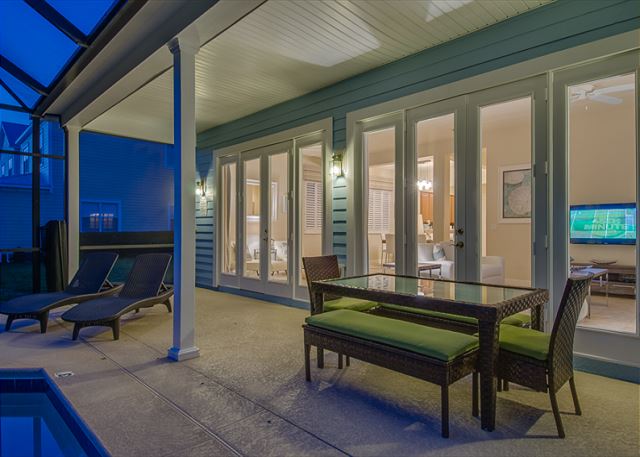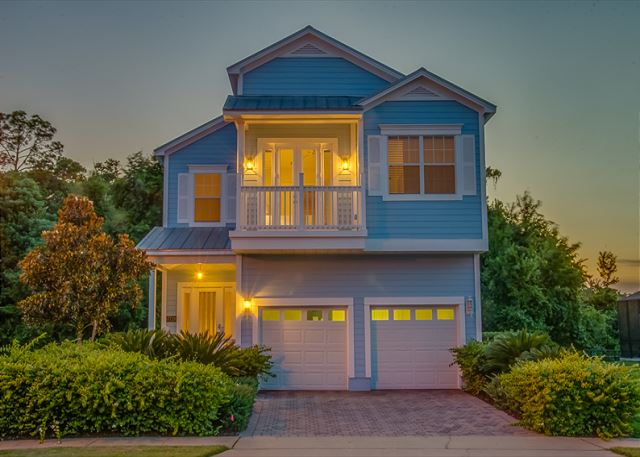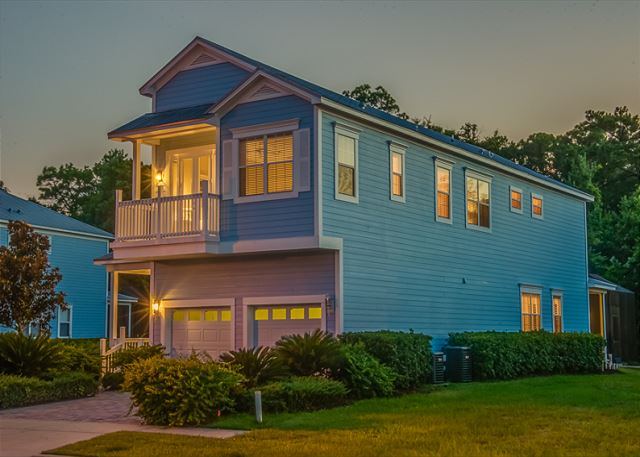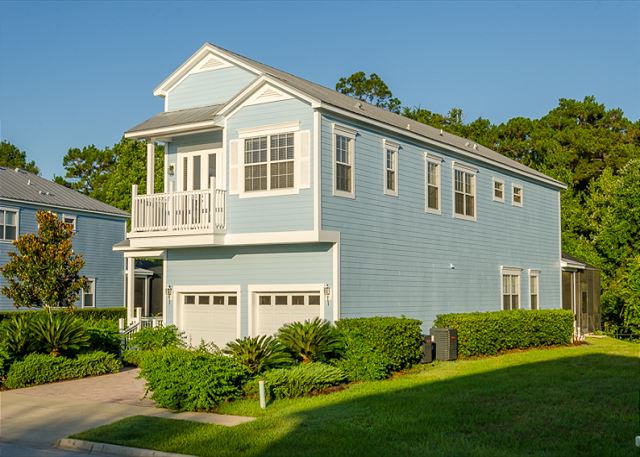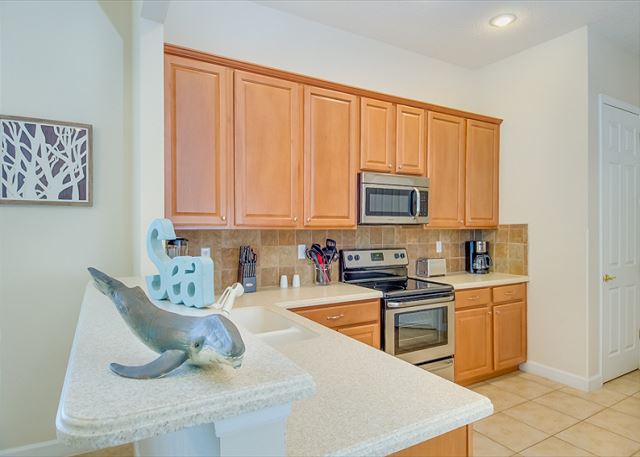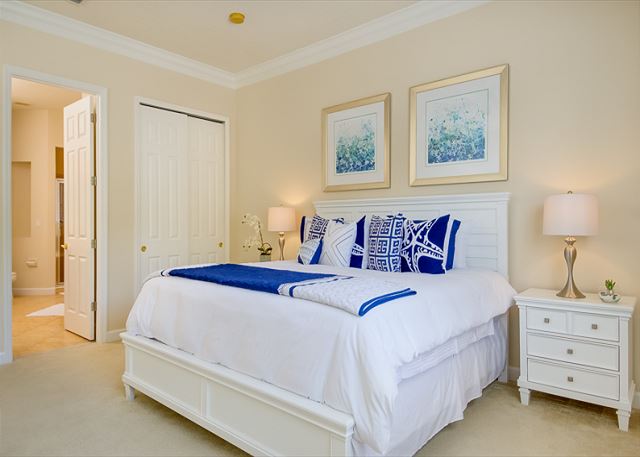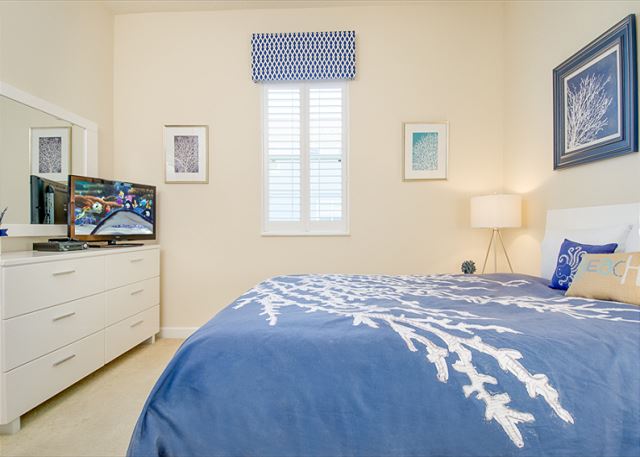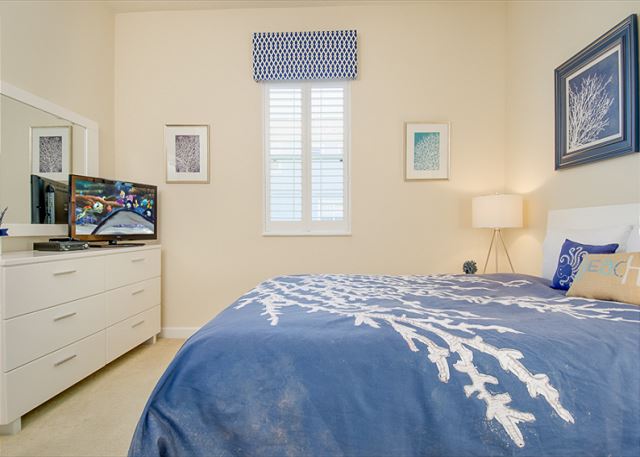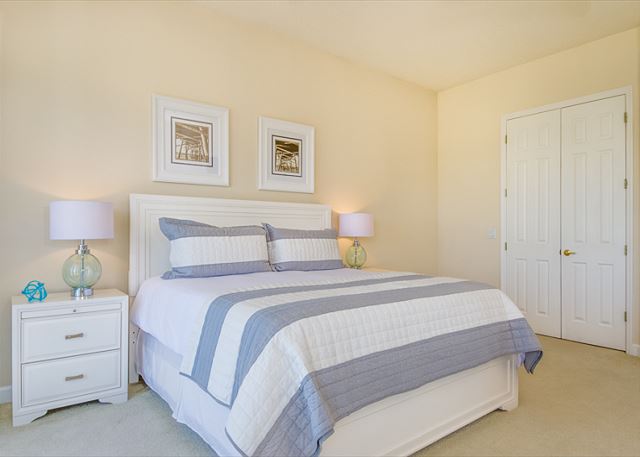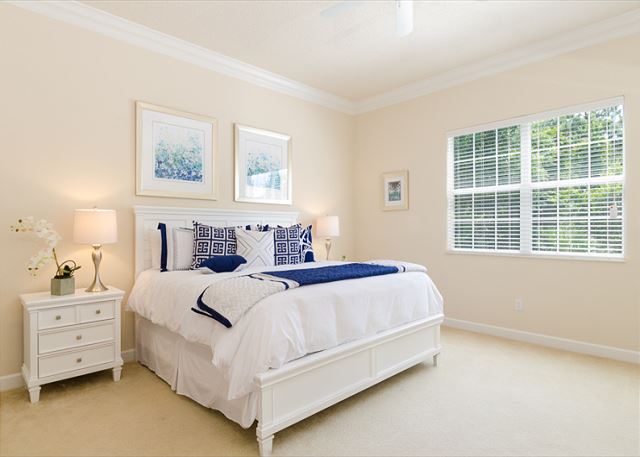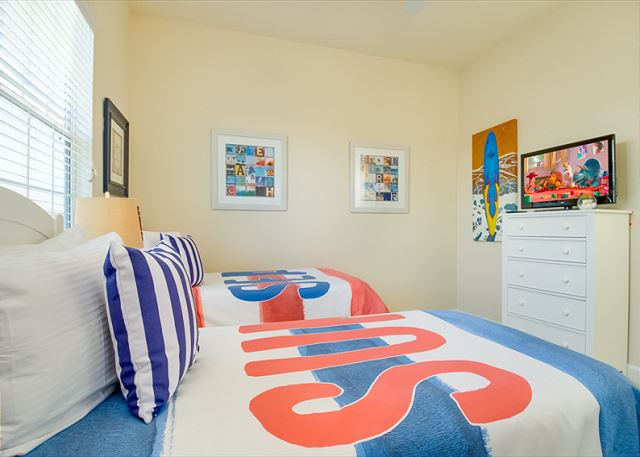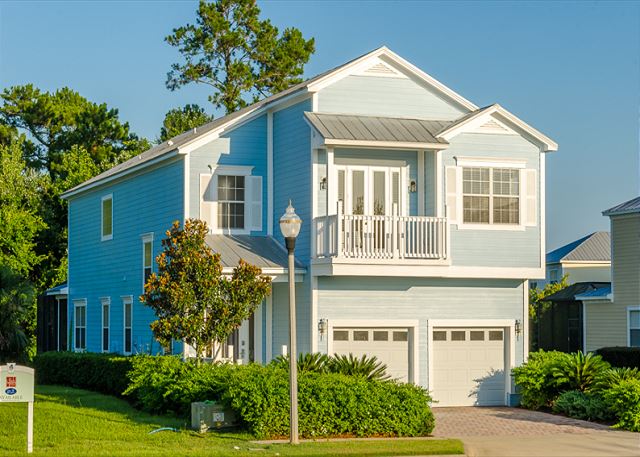 2 King, 1 Queen, 4 Twins

This beautiful Reunion Resort property has just been completely renovated and newly furnished with a beautiful new luxury furniture package.

This home is perfect for the large family and even better for the multi family vacation stay. The home boasts over 3300 sq. feet.The first floor has a queen bedroom with bath just outside the bedroom for easy access. The second floor boasts 2 master suites on either end of the second floor. Two twin suites finish off the sleeping arrangements. Each twin suite has 2 twin beds. All 4 bedrooms have their own ensuite baths in this home so there is never any arguing over who gets the bathroom next.

A wonderful and comfortable living area on the main floor is a great place to relax after a long day and has a large screen TV for your viewing enjoyment. Take a step out the patio French doors to the pool deck and relax with a cold drink or take a swim in the pool.

A fully equipped kitchen awaits your culinary skills to cook that special family meal while on vacation.

All bedrooms are equipped with TV's as well.
Thank you for entering your review. The review will become available to the system shortly.
Rating:
Review Date: 02/14/2017
Comfortable, clean and spacious. Excellent venue for individuals or groups travelling on business. We were a party of five and each of us had our own bedroom and bathroom. We enjoyed our evenings in the lounge and dining area. Thank you for your great hospitality. We will cetainly book your house again.
thanks for leaving a review Janyne - I hope to host you again in the future
Rating:
Review Date: 10/04/2016
I highly recommend this home. It is just as beautiful as the pictures show and it was very clean. Carl was very responsive. Will definitely stay there again.
thanks for coming Barbara - you are welcome back anytime in the future and I always offer an additional discount to returning guests so don't forget to contact me directly next time you are in Orlando
Rating:
Review Date: 08/12/2016
We had a great trip Thank you Carl for making it happen for us. We will be back soon. The house was perfect!!
thanks Alex... so glad you enjoyed your stay. Remember to contact me next time you are in town.
Rating:
Review Date: 06/27/2016
Carl was amazing and quick at getting back to me with details and answers to any questions I had. The house was exactly as described and immaculate. It felt like a home away from home. Would definitely stay again.
thanks Ashlea - come back again soon, you are welcome anytime
Rating:
Review Date: 06/22/2016
Great place. We had 2 families and there was plenty of room for everyone. Carl was a great host with excellent communication. Highly recommended. Thanks!
thanks for taking the time to leave a review Brent - you are most welcome back anytime
Rating:
Review Date: 06/14/2016
We really enjoyed our stay and would definitely recommend to family and friends. The property was exactly how it was depicted in the photos! The property was very clean and well prepared for our stay. Carl is great at communicating with his guest regarding any needs or concerns. We enjoyed our stay so much so that we booked another night at a different property and although it was short notice we still were accommodated. This was my first Airbnb experience and I was pleased to say the least .
thanks for taking the time to leave a review Sade - you guys are welcome back anytime :)
Rating:
Review Date: 12/10/2015
The house is great, with everything around...perfect location, near all theme parks! Carl is very polite and helped us when we needed. See you soon!
Rating:
Review Date: 09/23/2015
The house was great. We had a group of eight and the house had enough beds to hold us all. Clean, and pretty. Carl was very responsible and he gave us several travel tips which were great. The place was kinda far from the Studio and the Disneyland, about half an hour's drive. But overall, we had a wonderful Labor Day weekend.
Hey Sunny, not sure which direction you went... we are about as close to disney as you can get, maybe one or two other communities are 1-2 miles closer but they are much older inferior communities. The only way really to get closer to disney is staying on disney property in a hotel. Universal Studios is about 25 minutes away - but again we are as close as you can get without staying in a hotel, this is because the whole county of Orange County does not allow vacation rental homes... so with us being right on the highway it is a short 20-25 minute drive ususal. Still, glad you enjoyed your stay. best wishes Carl
Rating:
Review Date: 09/10/2015
What an amazing place! The villa was huge and beautifully presented! The beds were the comfiest things ever. Carl was so kind to allow us his villa for just one night as I wanted somewhere to stay the night before my wedding. It was perfect! Thank you so much :)
thanks for leaving a review Jennifer and happy we could assist with your special day - best wishes for the future. Carl
Rating:
Review Date: 09/02/2015
Wow we had a great time!! The home was exactly like the pictures. Very clean and cozy. AC worked great. BBQ grill was full of propane. The neighborhood was quiet and neat. The neighbors didn't bother us and vice versa. Very close to main attractions. The host was great. We had trouble getting in the home very late Friday night and he responded with instructions instantly..great customer care. I highly recommend this home over any hotel.
thanks Alex for taking the time to leave the review. Yeah, looks like I made a typo on the door code I gave you - sorry again - which is exactly why my cell phone is always left on 'just incase' - first time this has happened and glad it didn't result in any prolonged issue. Come back soon.
Your request has been sent. We look forward to meeting all your vacation needs!