Executive Pool Property with Breathtaking Golf View. 481 | Kissimmee Vacation Rental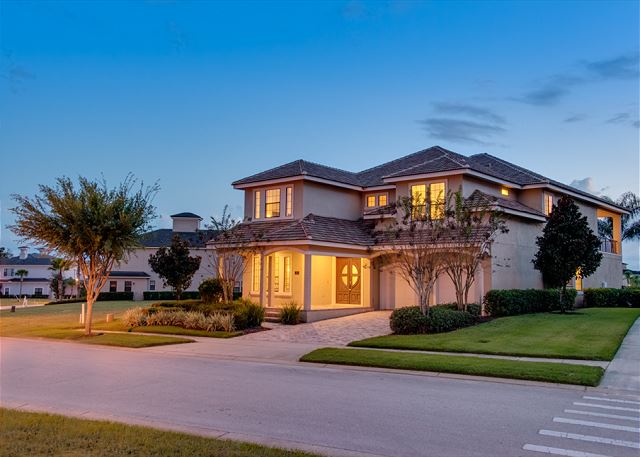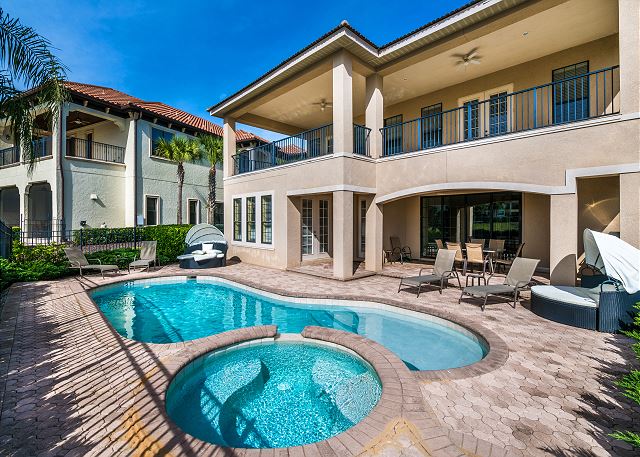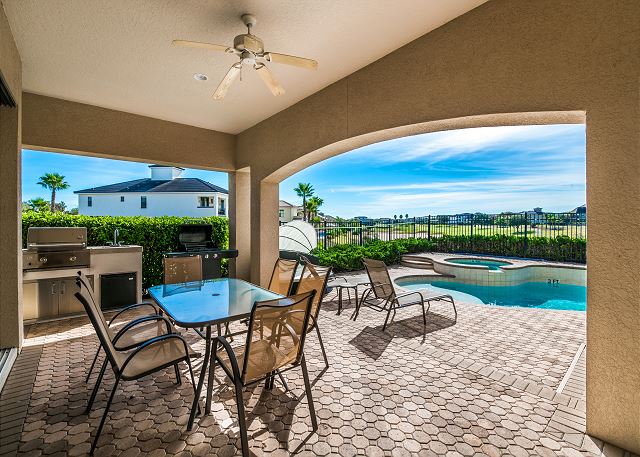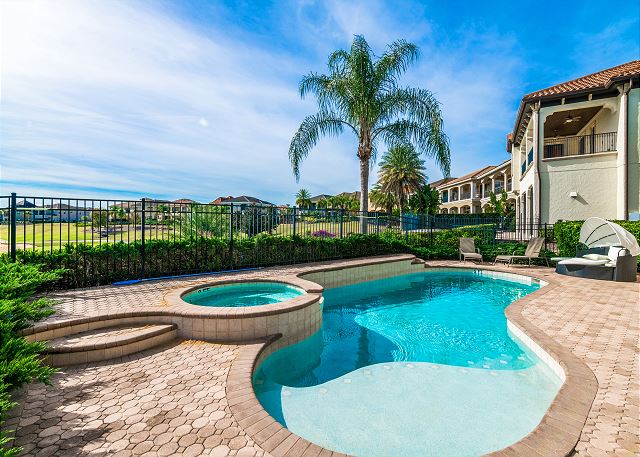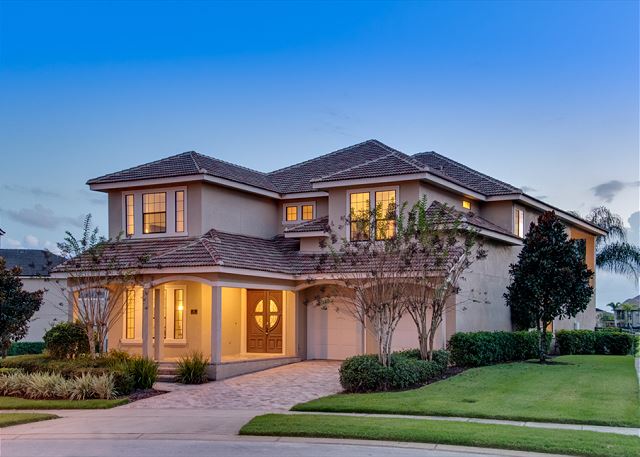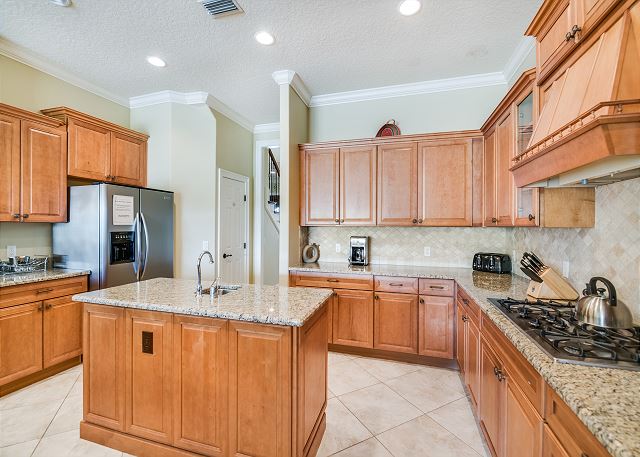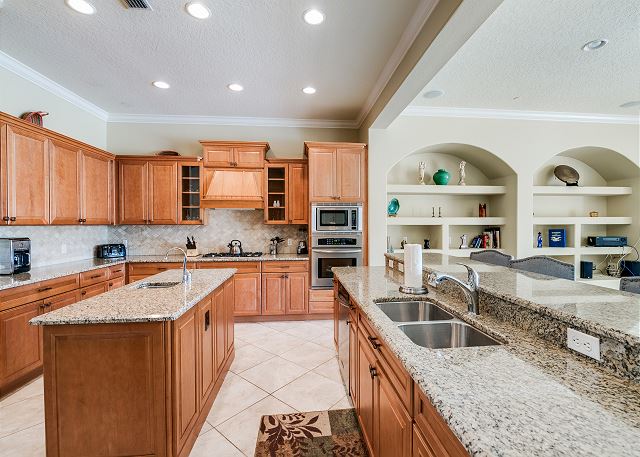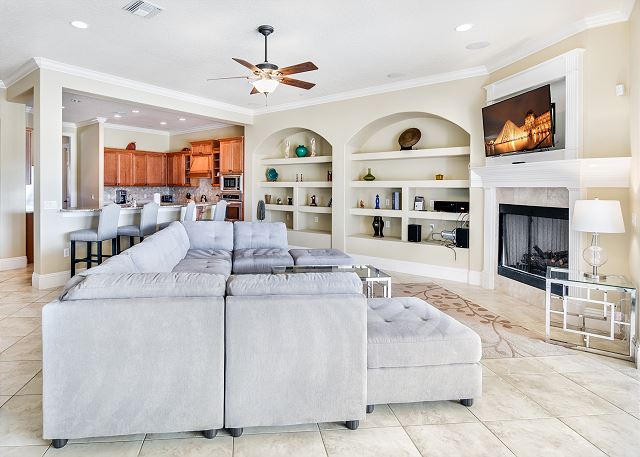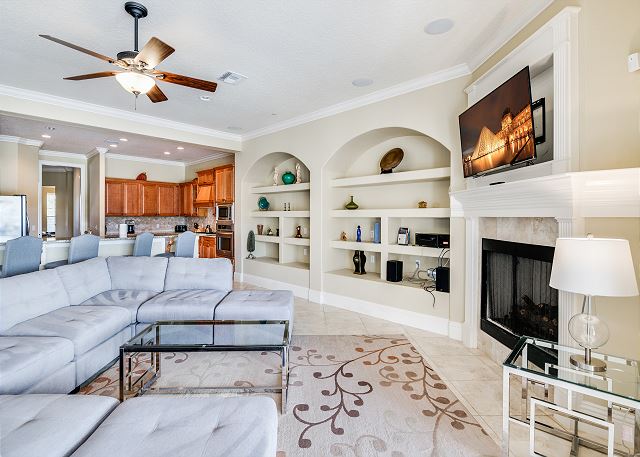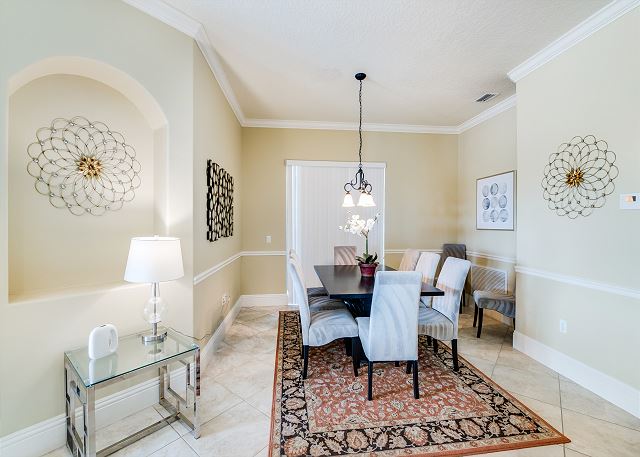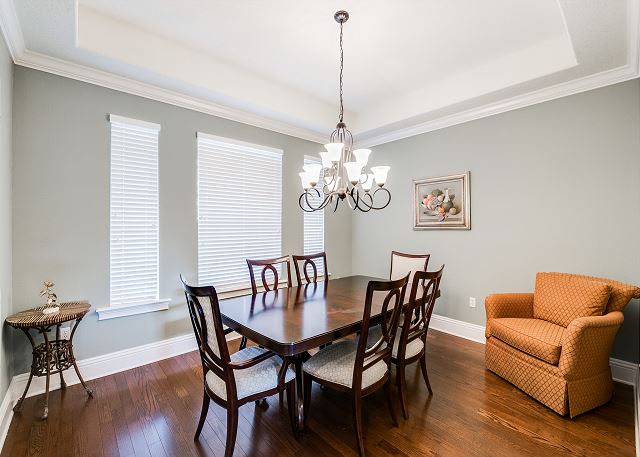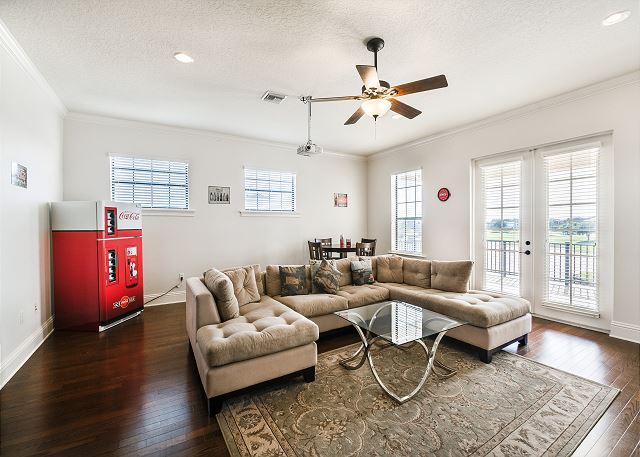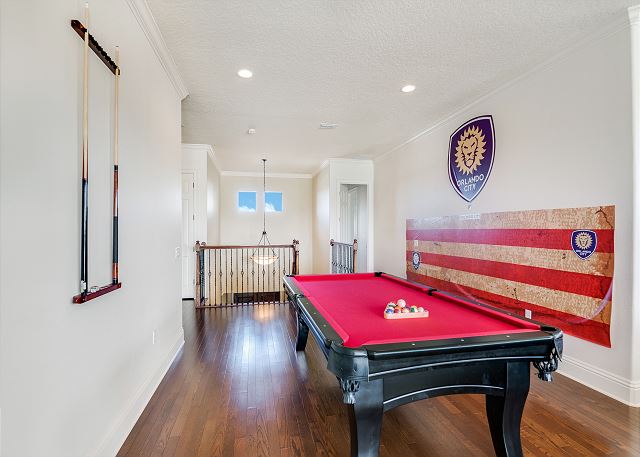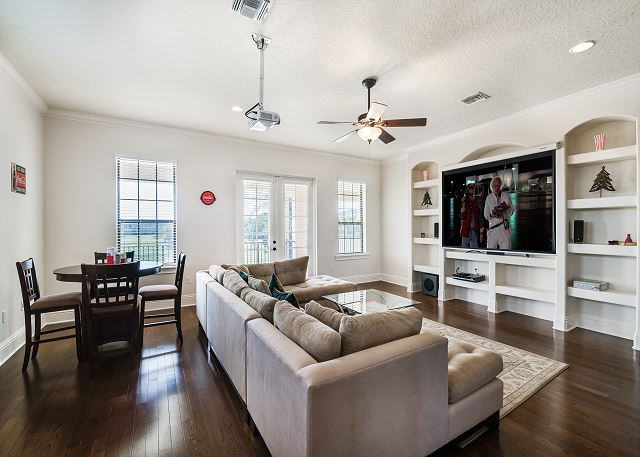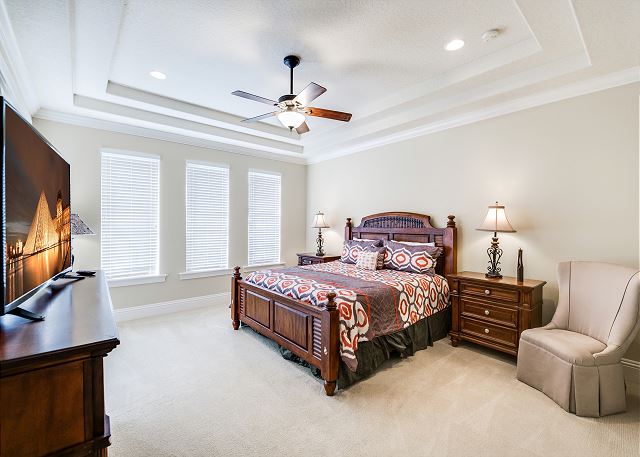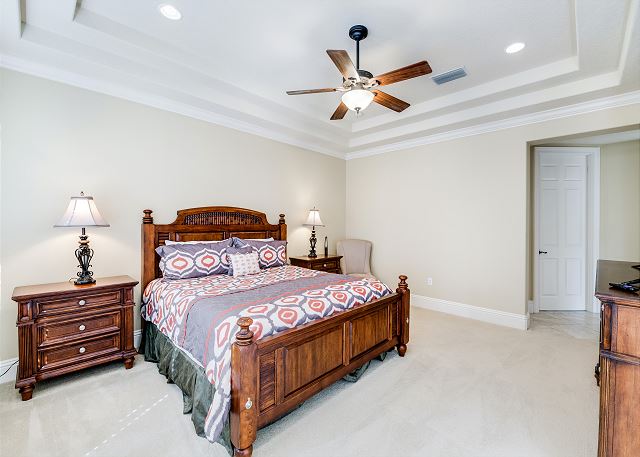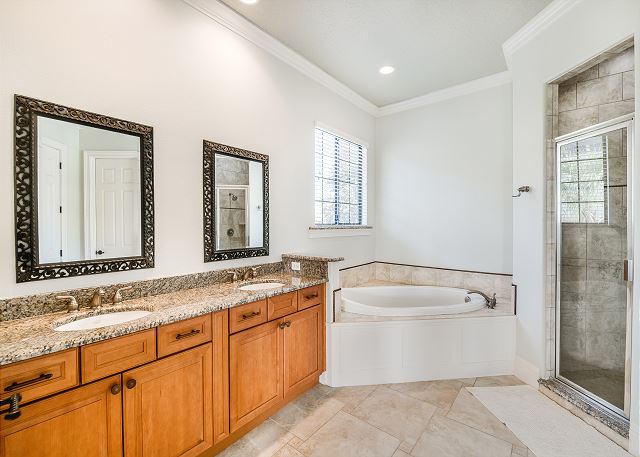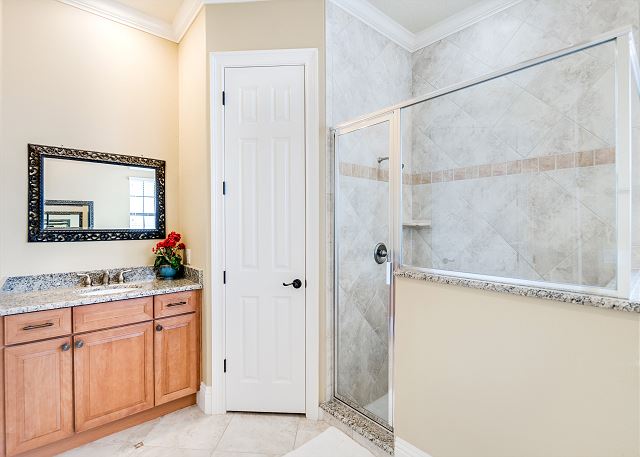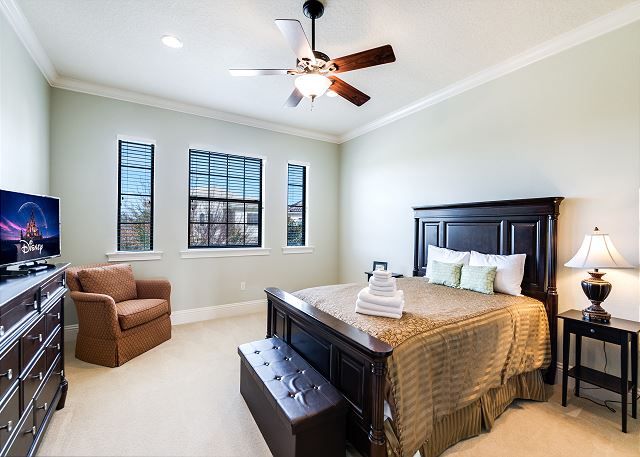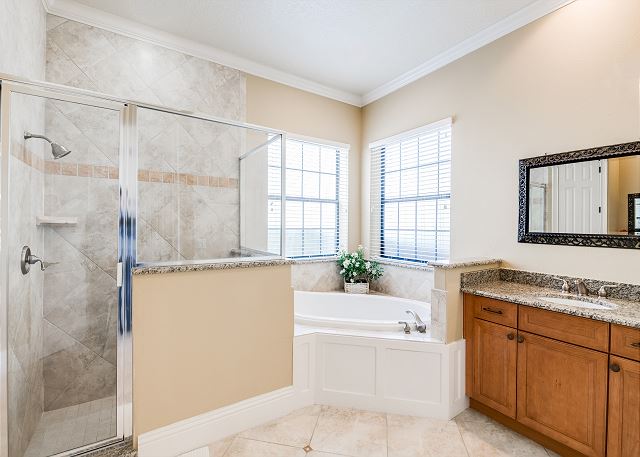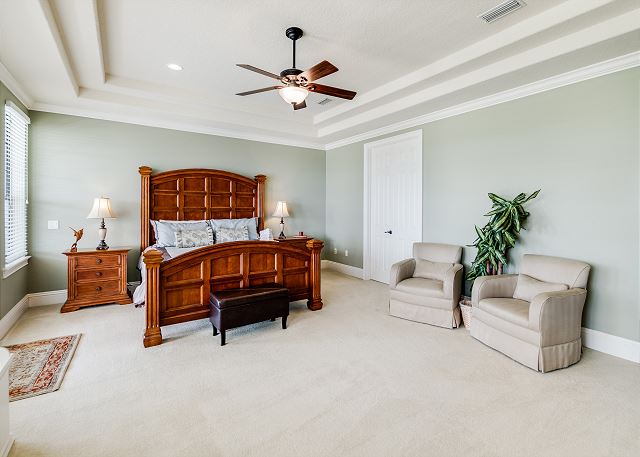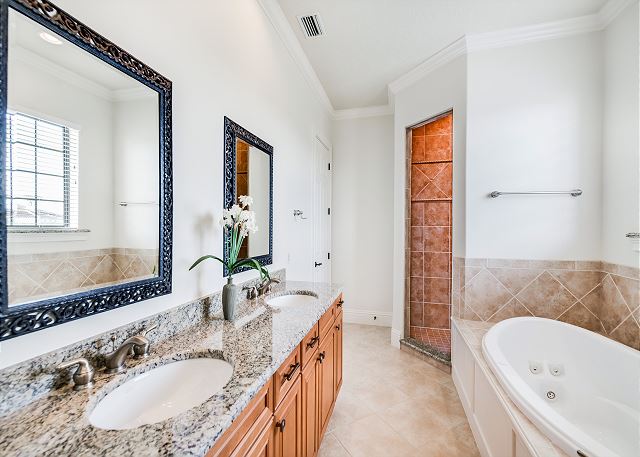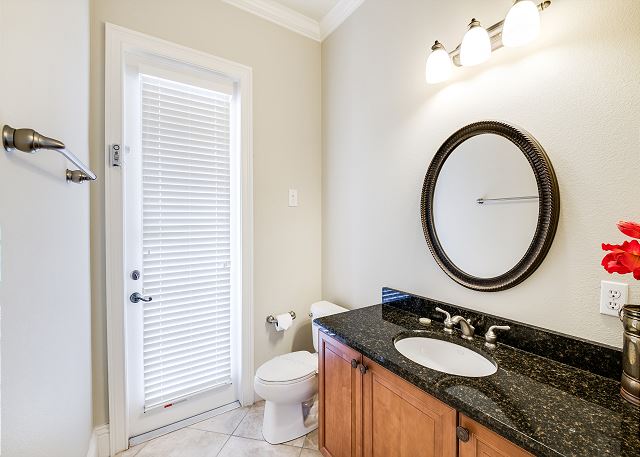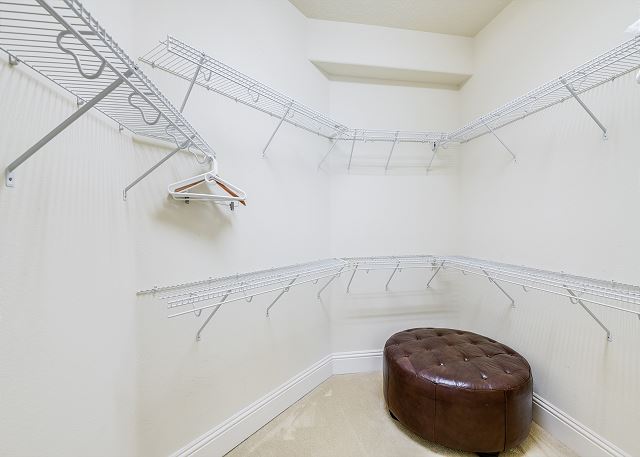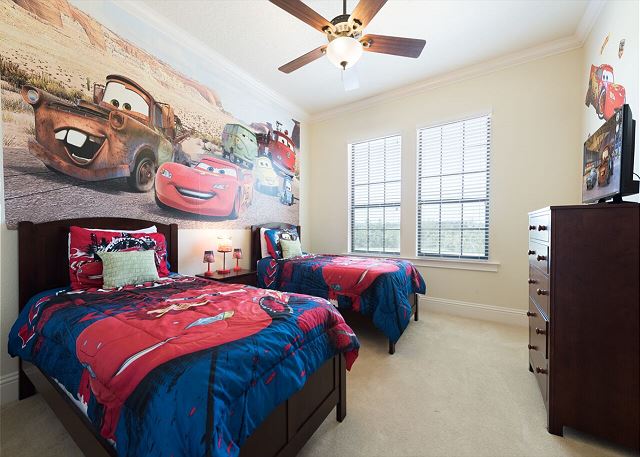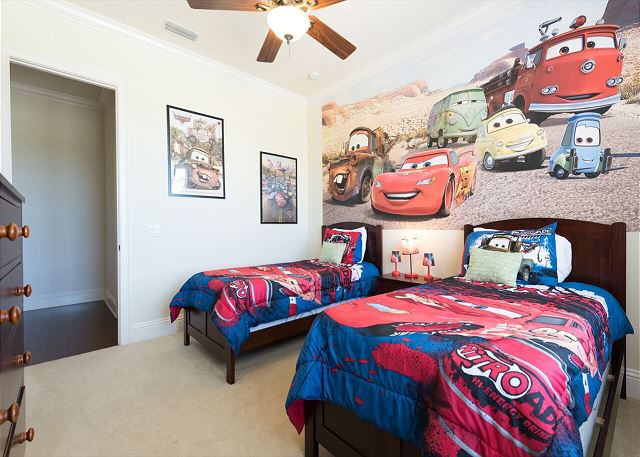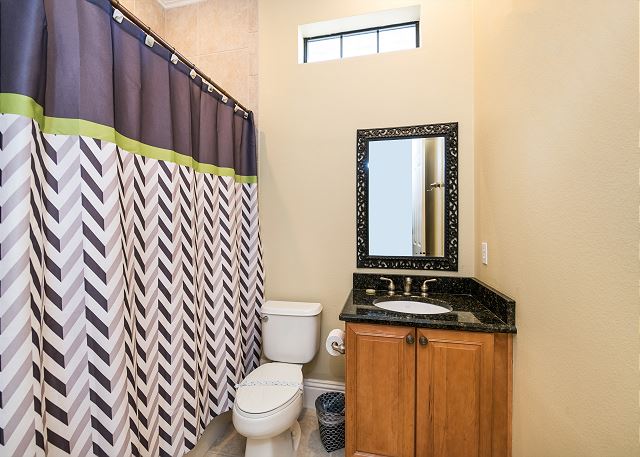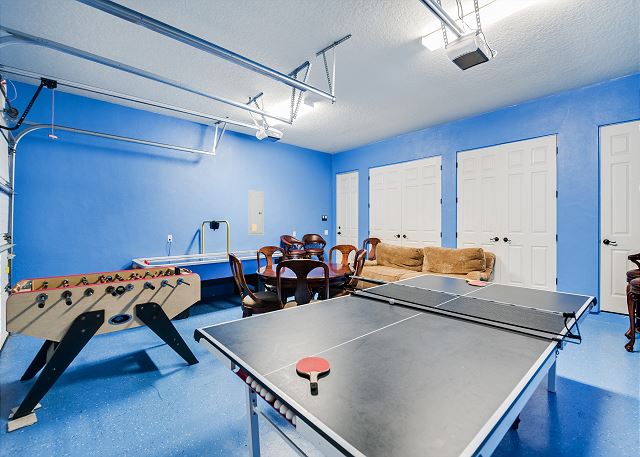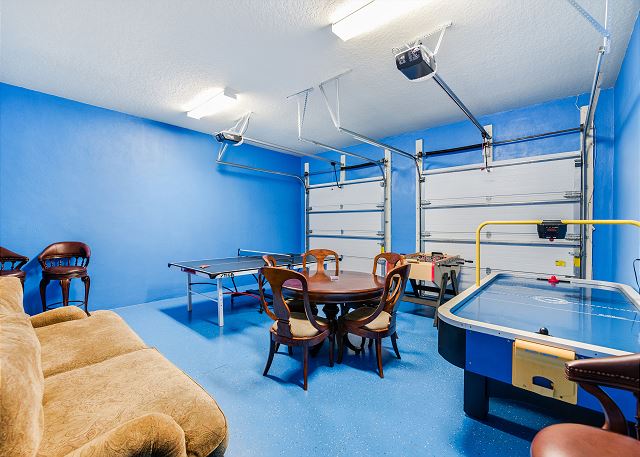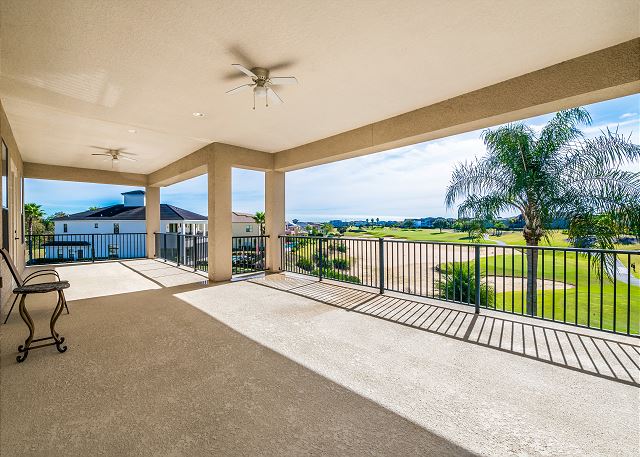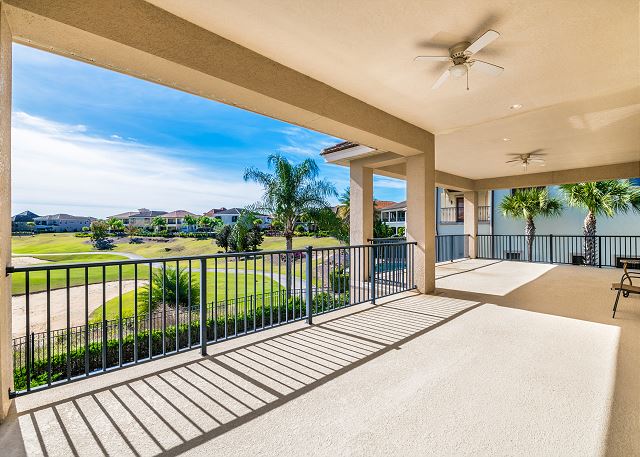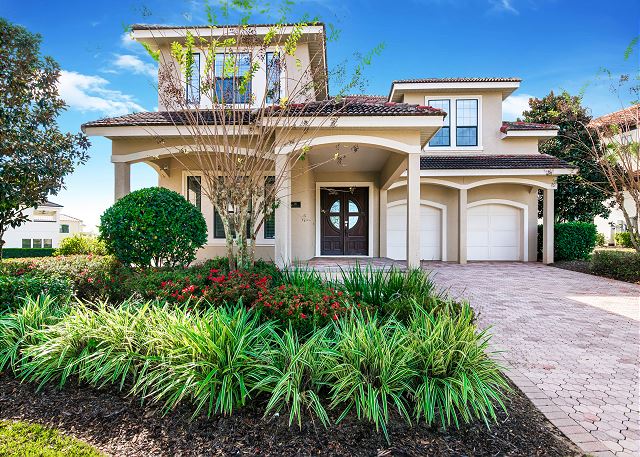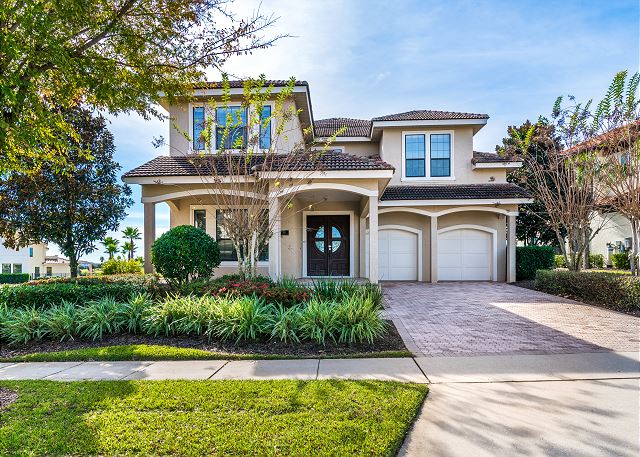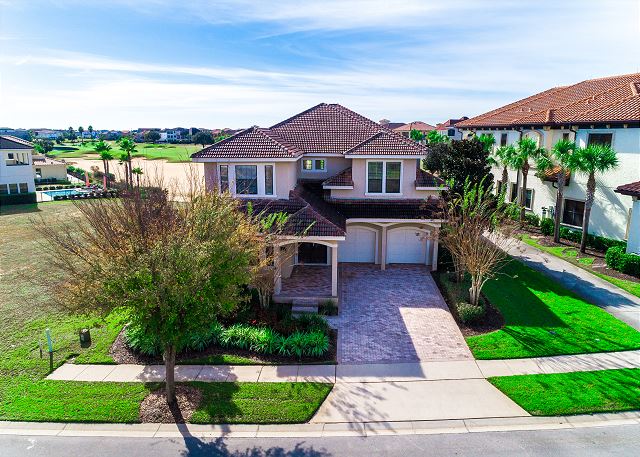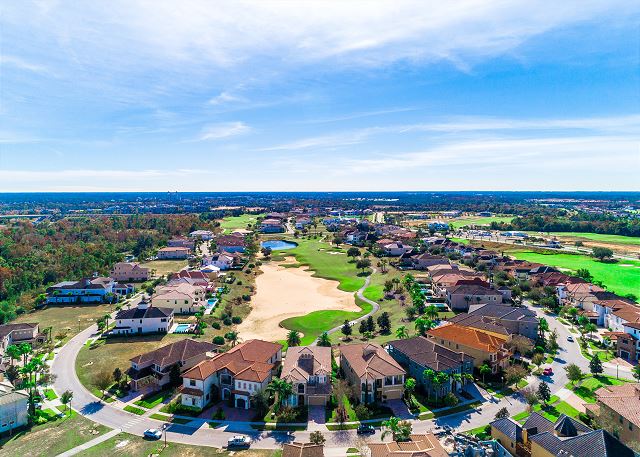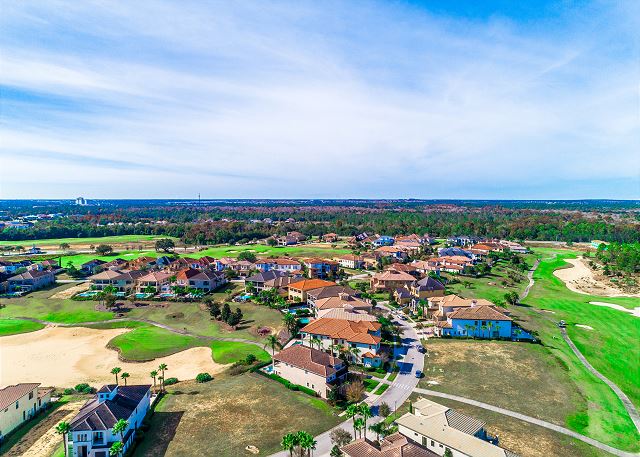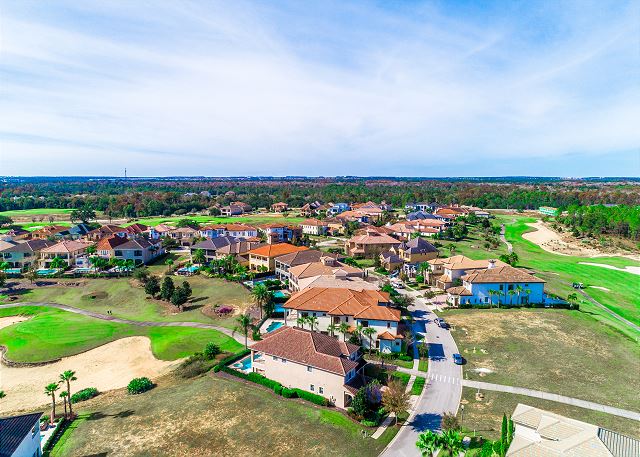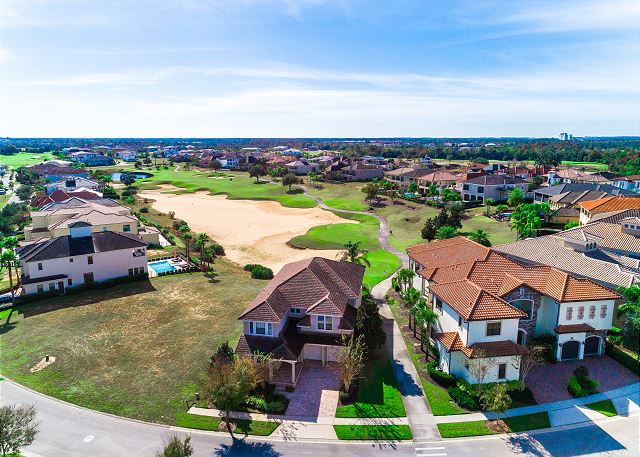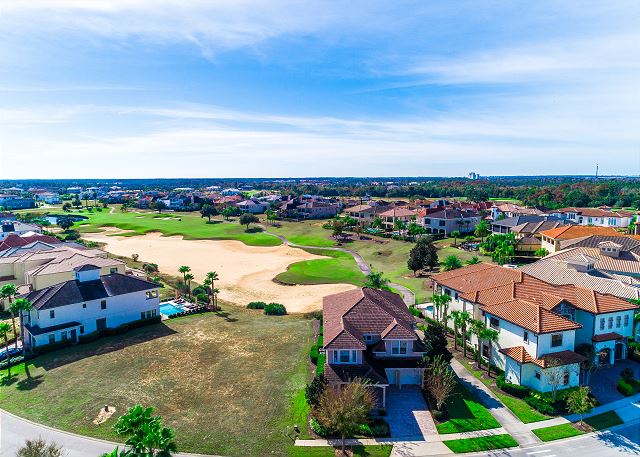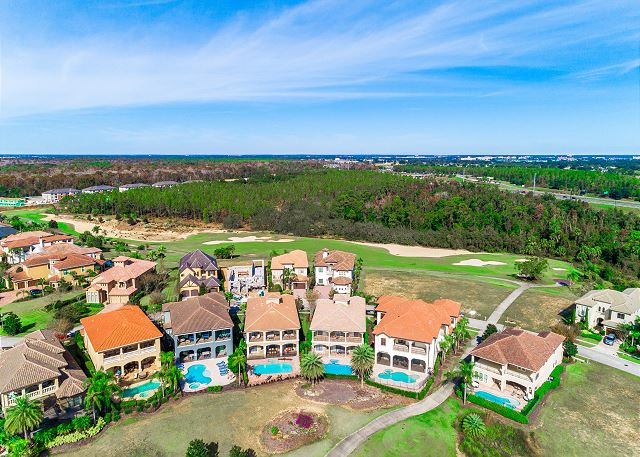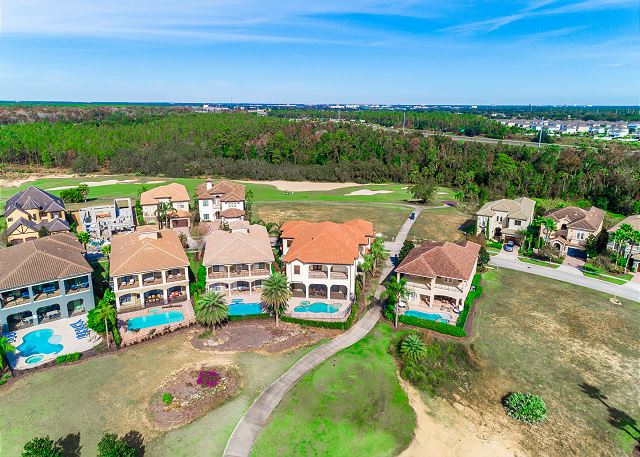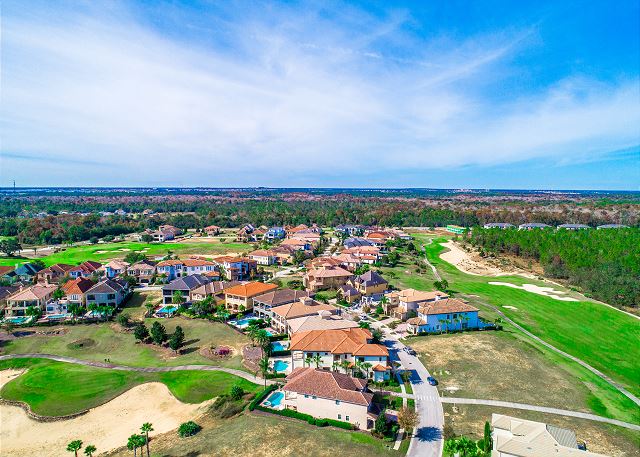 2 Kings, 1 Queen, 2 Twins

1 King Downstairs Master En Suite

1 King Upstairs Master En Suite

1 Queen Bedroom Upstairs En Suite

1 Room Upstairs with 2 Twins (Cars room)

The house is located in the prestigious Reunion Resort facility, not far from Disney World and numerous shopping. Upstairs you will find a large king bedroom with private bath. Another room can be found on this floor with a large seating area to relax with a balcony, showing the beautiful views of the golf course. Here you can savor your morning coffee. A queen suite adorns the other end of the upper floor. Also a bedroom with twin beds can accommodate 2 children. On the ground floor you also have a king suite which opens two windows door to the terrace by the pool. From the terrace you overlook at the golf course and have it go well in hand with a drink from the lounge chair.

On demand we provide, high chairs, etc. The house is fully equipped with a modern kitchen, air conditioning, washer, dryer and BBQ grill. Linens, and beach, - bath and hand towels, to hair dryer's all there.

A large pool table was recently installed in the upstairs lounge and also a new 100 inch screen movie projector to watch your favorite movie in the lounge.

In addition, offer free wireless Internet, ample patio furniture and sun loungers.

Outside:

The outdoor area is spacious and has a swimming pool, which has its own separate spa. The terrace is partly covered and offers seating and dining, BBQ grill, outdoor kitchen with fridge.

This wonderful home makes for a perfect Holiday for you and your family!

Surroundings:

Disney World (10 minutes drive)

Shopping near by
Thank you for entering your review. The review will become available to the system shortly.
Rating:
Review Date: 04/14/2017
Large home. Very stripped down and basic inside but I find this to be the norm in Orlando for homes managed by a property management company. Overall was a fine time.
thanks for leaving a review. Yes, we went simple on this one butI recently added a slate pool table upstairs and a wide screen TV in the upstairs den, so the house does have many features and benefits including spectacular views down the golf course :)
Rating:
Review Date: 02/04/2017
The pictures don't do it justice. The home is impeccable and breathtaking to say the least.
thanks for coming Ashley - come back soon!
Rating:
Review Date: 01/14/2017
The house and view is stunning! Very relaxing, the neighborhood is beautiful. A quick drive down the road and you're at the Reunion Grande, never even have to leave the gate. Carl answered all questions very quickly and check in was a breeze. I will definitely be back!
thanks for coming to stay Shannon - you are most welcome back anytime
Rating:
Review Date: 12/13/2016
Everything was GREAT!!! The communication was very very consistent. I will recommend anyone to stay here. New property, very clean and well maintained.
thanks again for visiting Robert - I really appreciated how well you left the house. You are welcome back anytime at all.
Rating:
Review Date: 07/15/2016
Beautiful home and very conveniently located. We only were able to utilize the spa the first day there and was disappointed there was an additional charge to heat it. If we'd known this before we would have paid the up charge to enjoy the spa on the day of our arrival. Lastly the upstairs master bedroom wouldn't cool therefore seemed to always be too warm for that couple. We purchased dish liquid for the kitchen sink and laundry soap and left both for the next guests to utilize as this was necessary with 8 guests to have enough towels for pool and bathing. Thanks and I do believe we left it in very good condition.
Dear Marci, It is customary with nearly all vacation homes the pool heater does cost extra to turn it - it is extremely unusual for anyone to want the pool heater on in July but I will make sure I have this pointed out to other guests more clearly. I checked the A/C and it is working fine - the master cools well and was 72 degrees when I checked the return personally myself - it has been extrmelty warm in July so it is possible the A/C was not getting to the low 70's with the outside climate reaching 100 degrees last week in the daytime. The home is selfcatering accommodation and we do not leave dish soap or laundry soap - this is also in accordance with Osceola county guidelines who state not to leave consumable items in the home. We also believe homes should be presented like a hotel - so none of anyone else's half used items for the next guest. I once checked into a vacation home myself and found the owners half used can of mayo in the fridge and half used shampoos in the bathrooms... urgh gross! We leave two toilet papers per bathroom and freshly wrapped soaps and as I say, we present the homes like you might find a 4 star hotel. One of the benefits of renting a vacation home through Luxury Reunion Rentals (my company) is you can cook yourself, so when you visit the local super market other guests should remember to pick up some extra items as needed. thanks again for coming to stay and I would encourage all other guests to check out all of my 130 reviews (and counting!) best wishes Carl
Your request has been sent. We look forward to meeting all your vacation needs!