Million $ Reunion Mansion. 1245 | Reunion Vacation Rental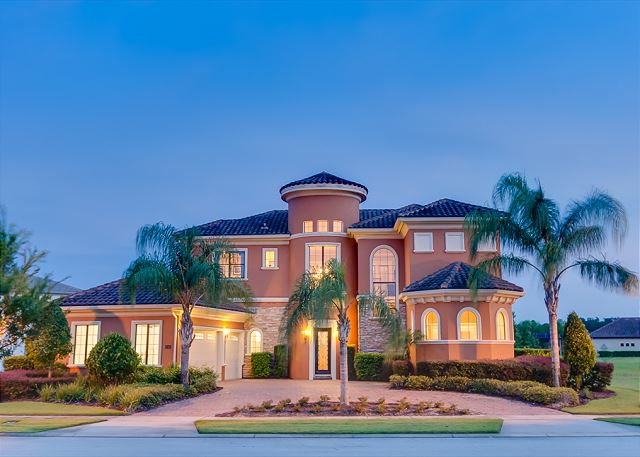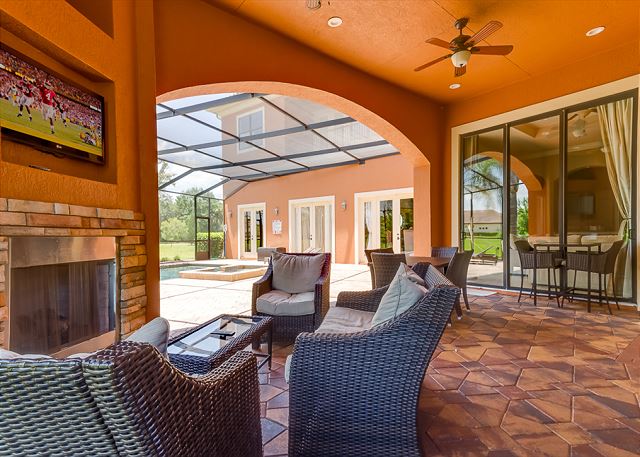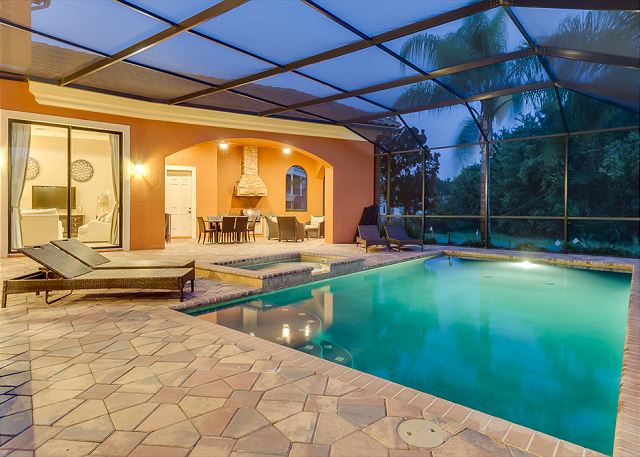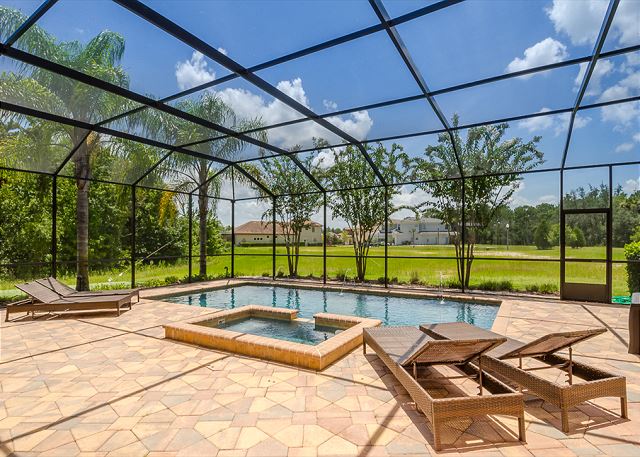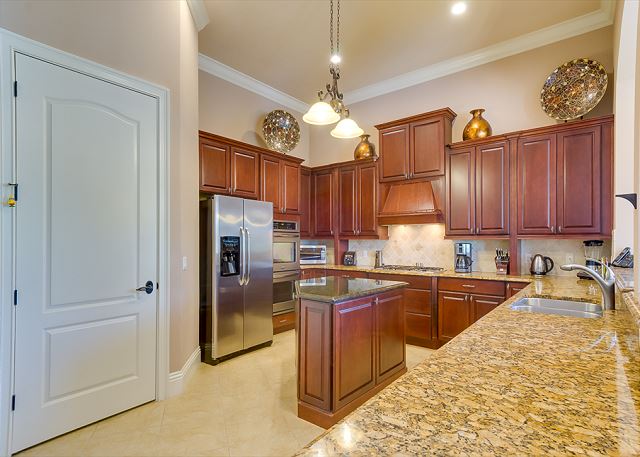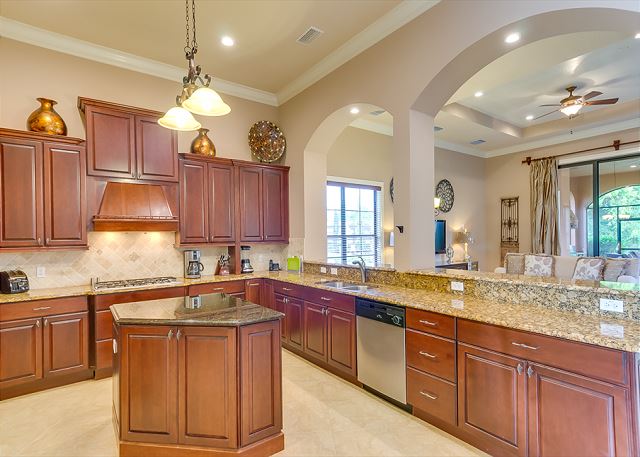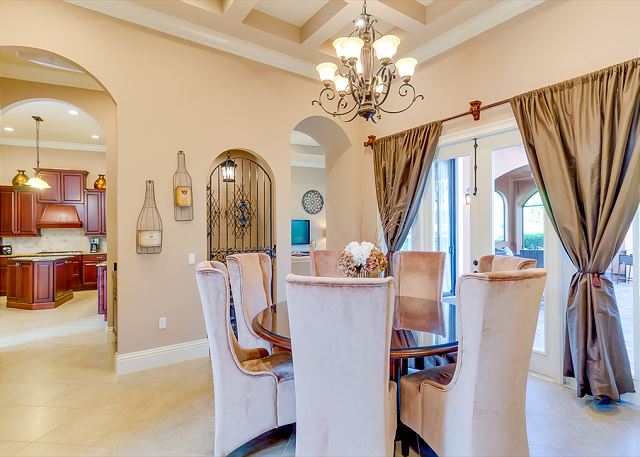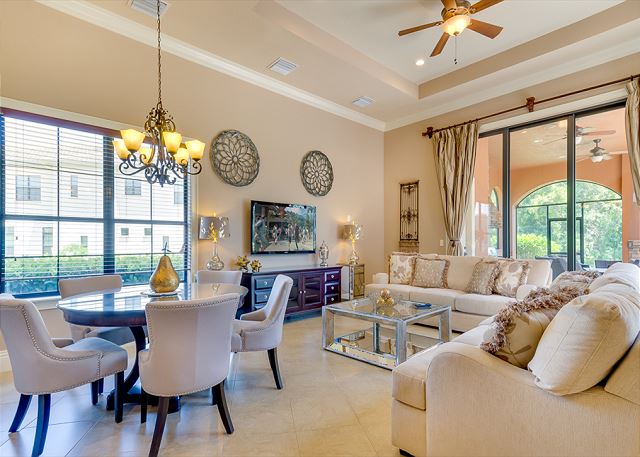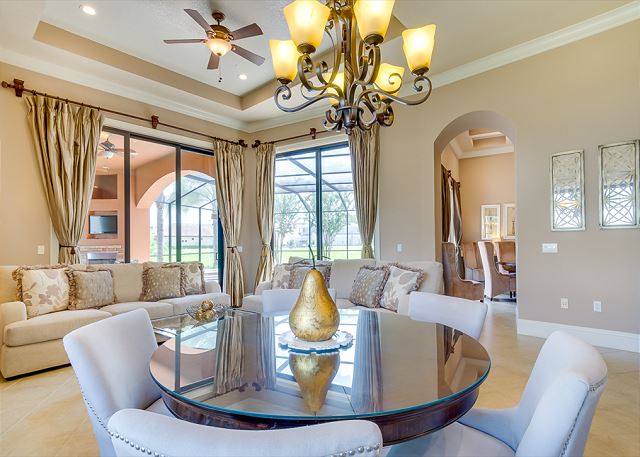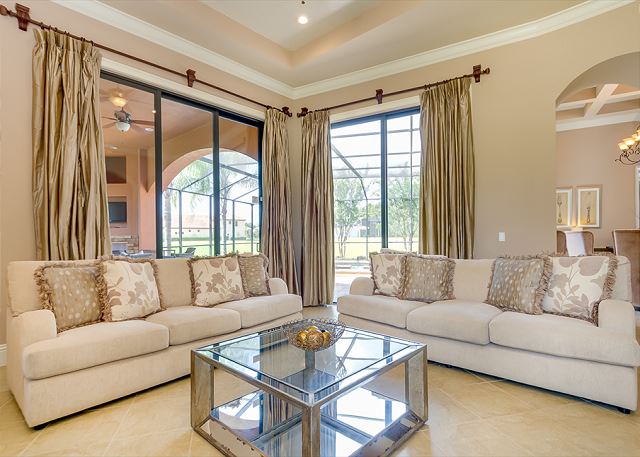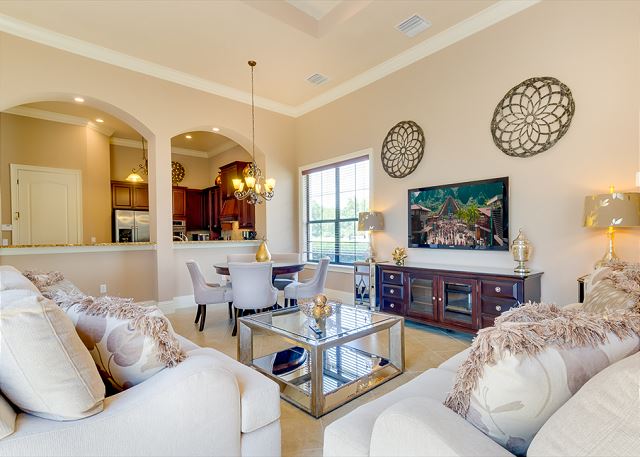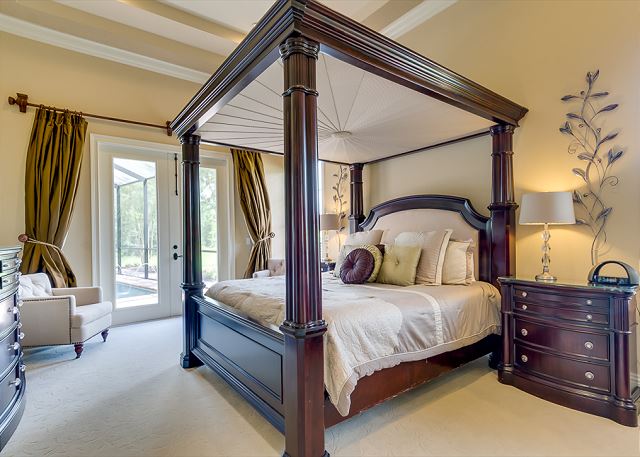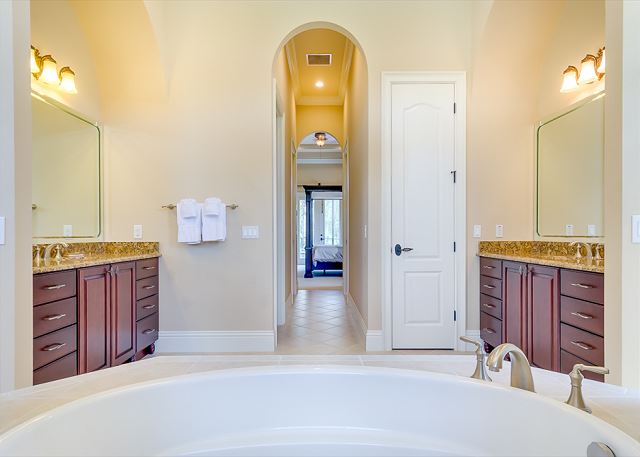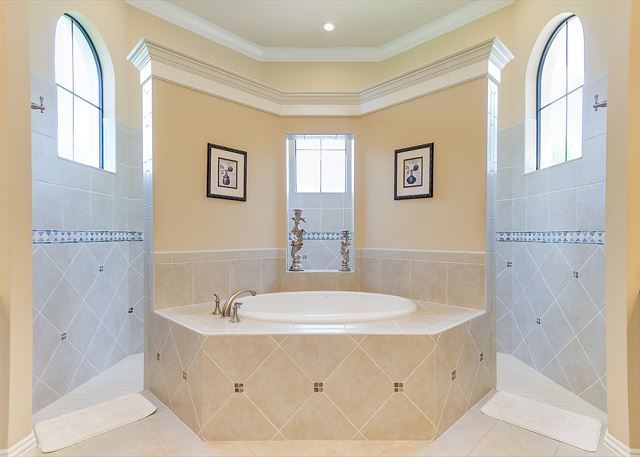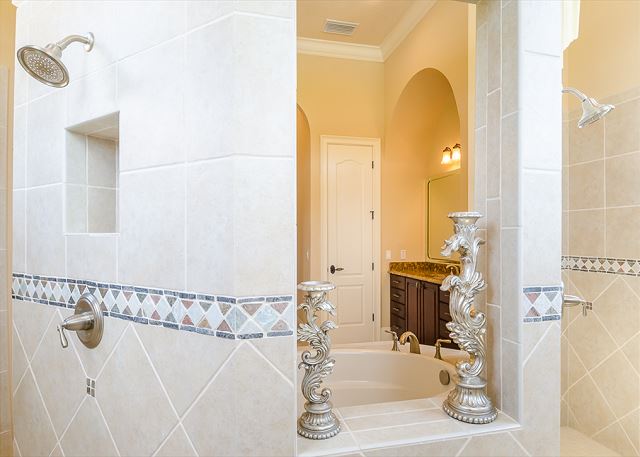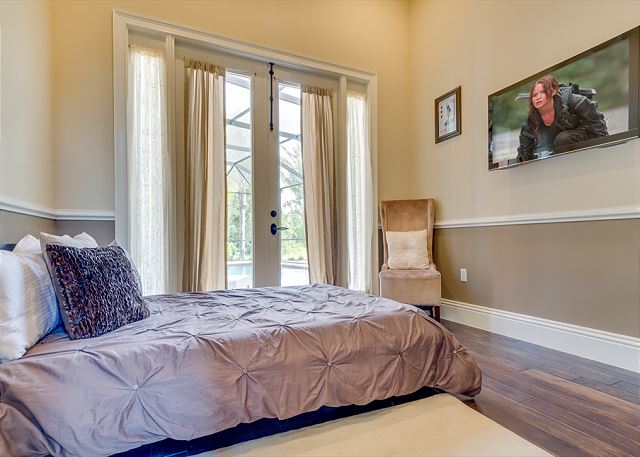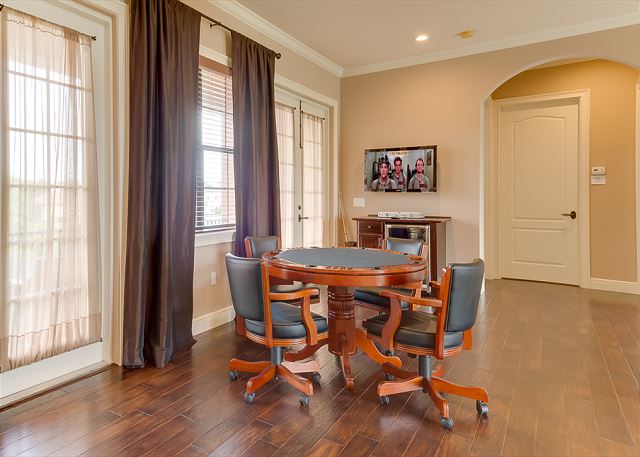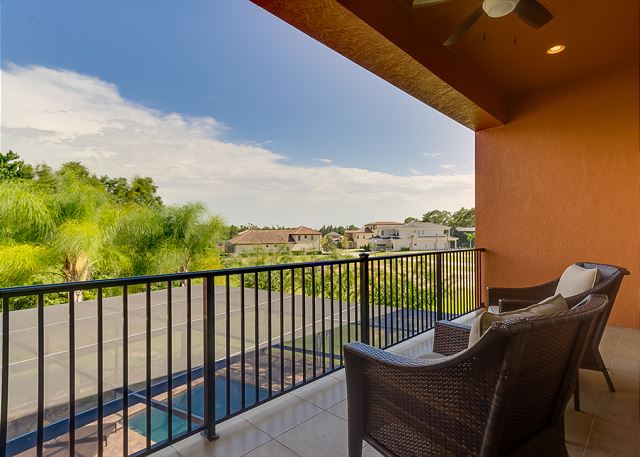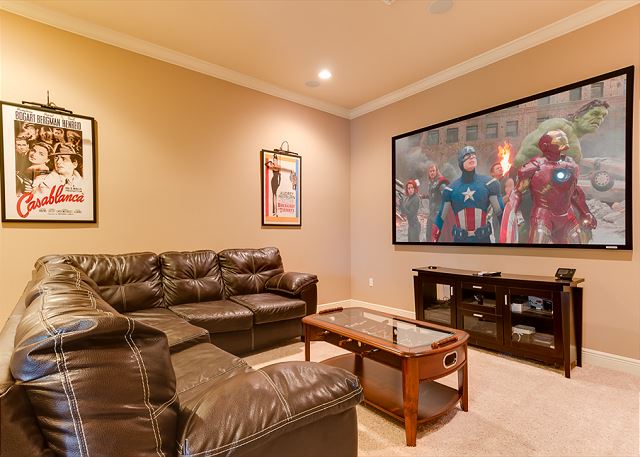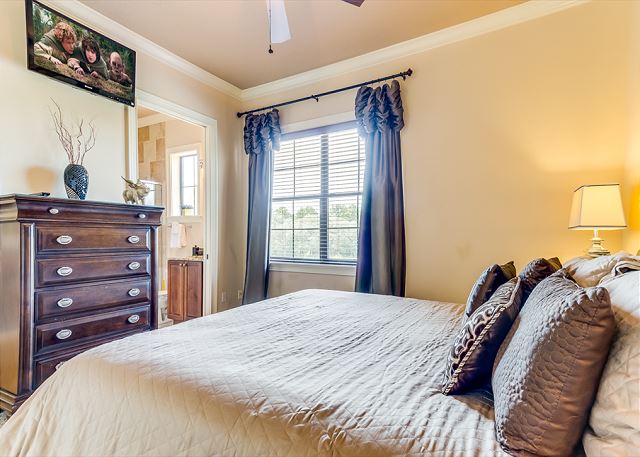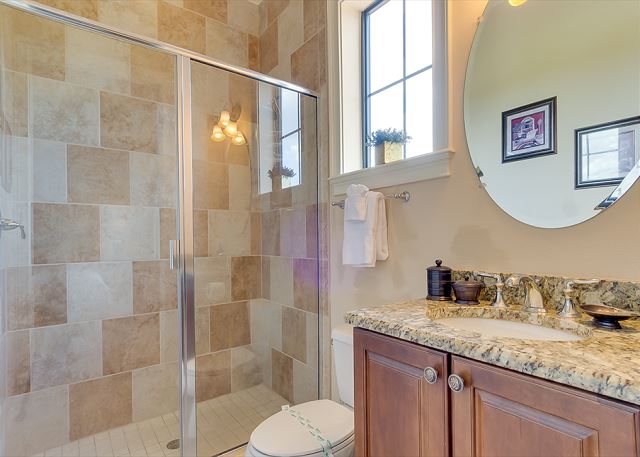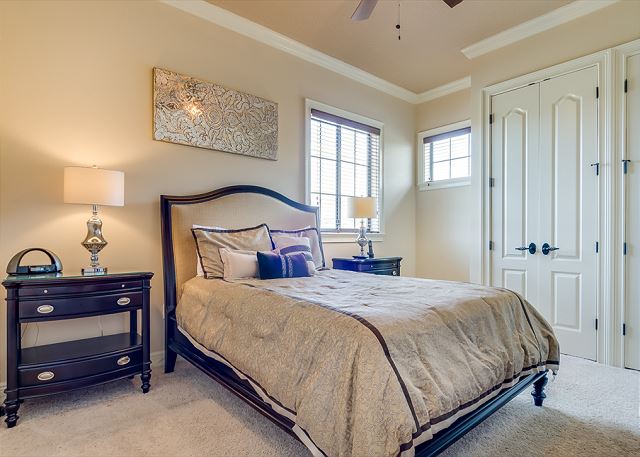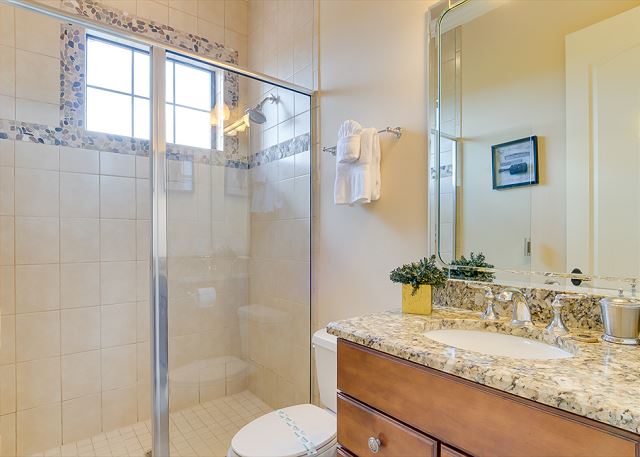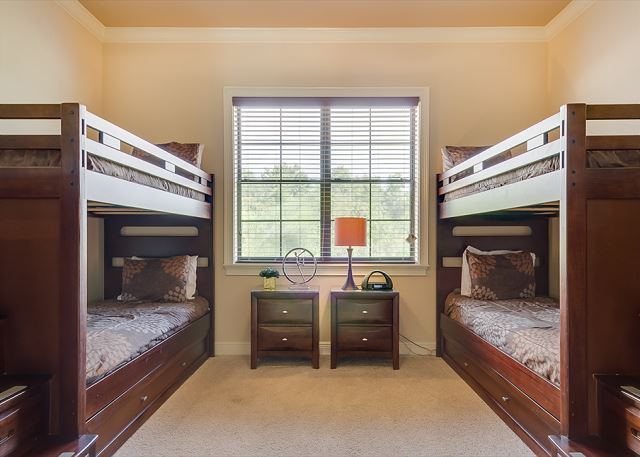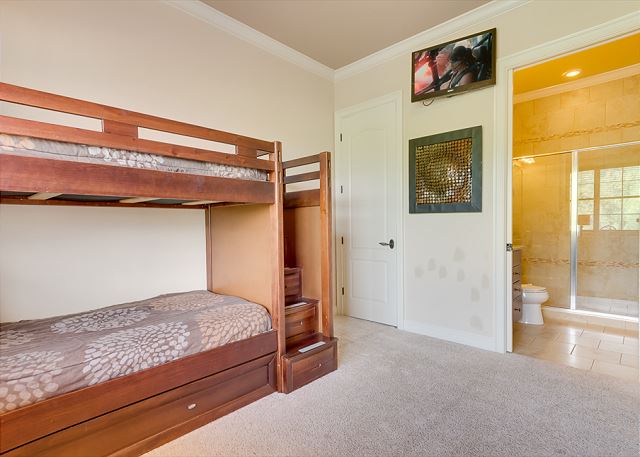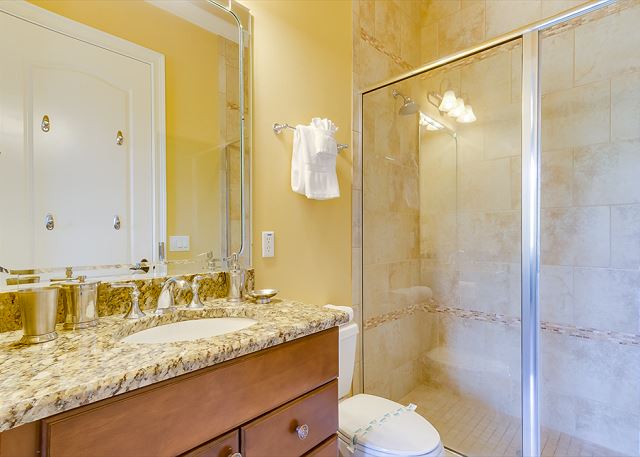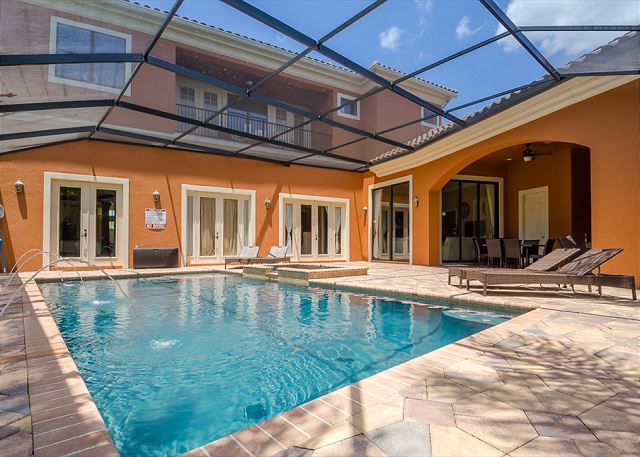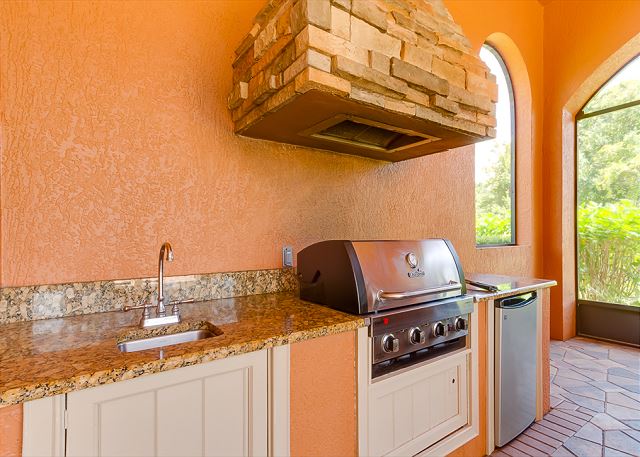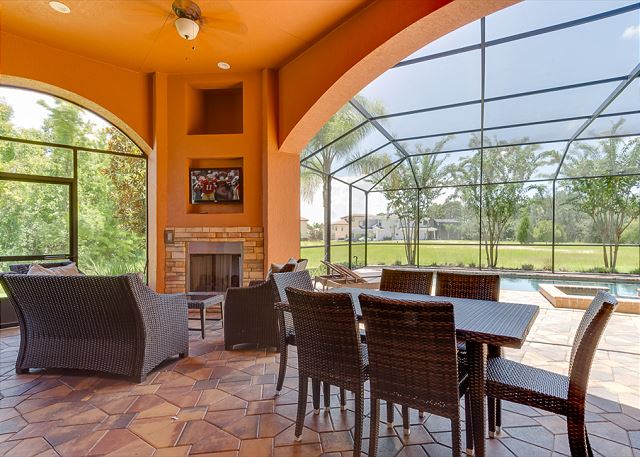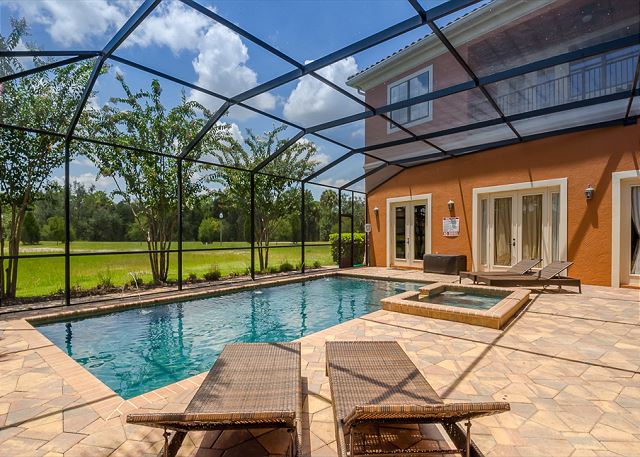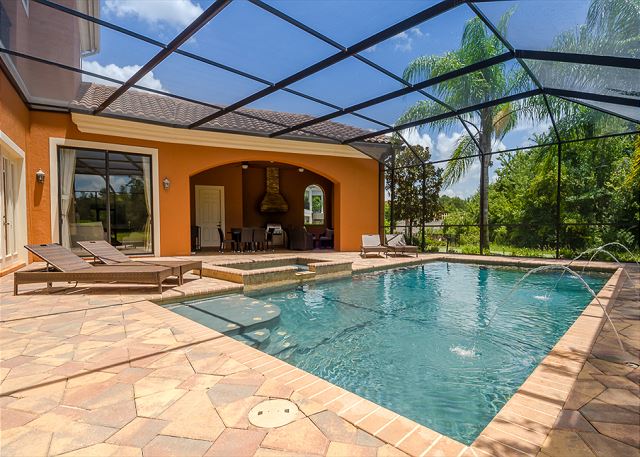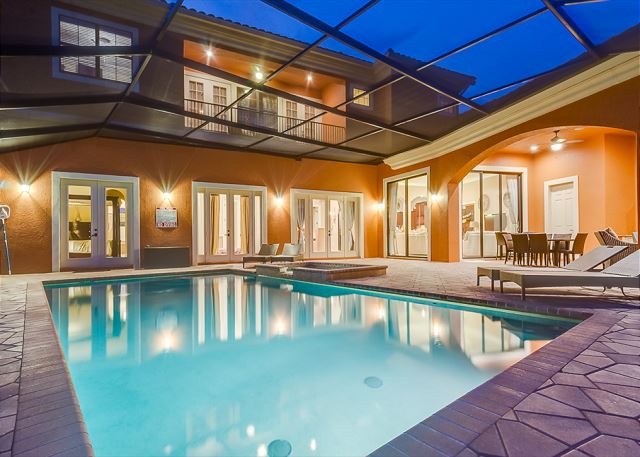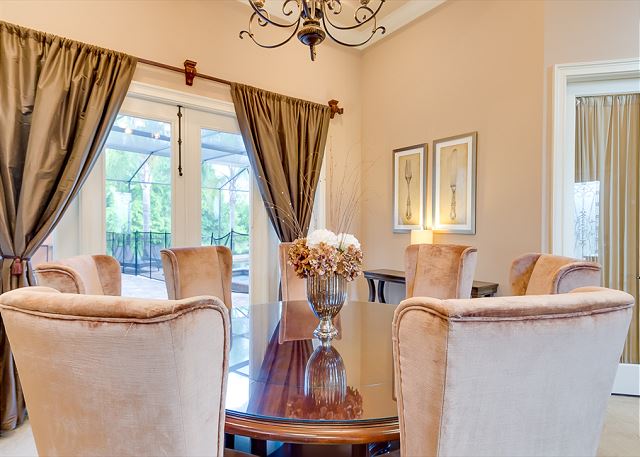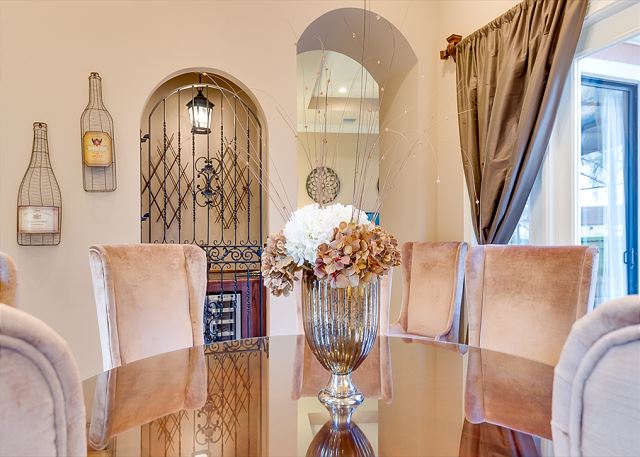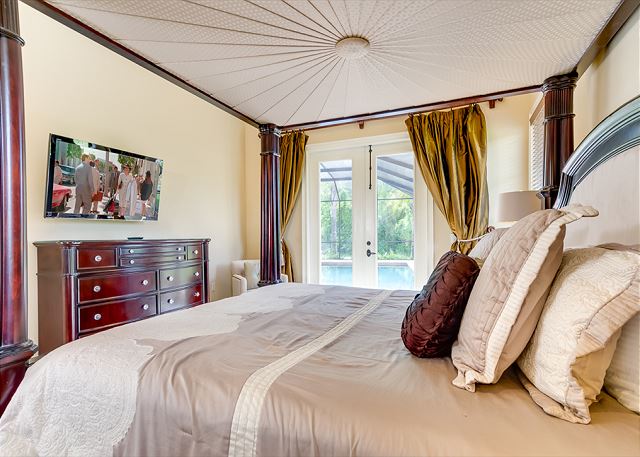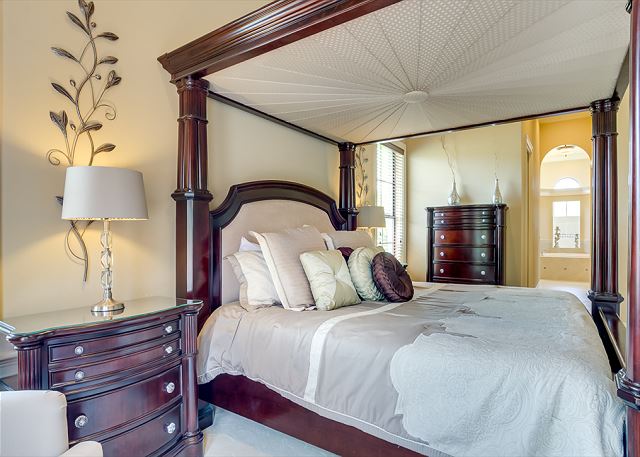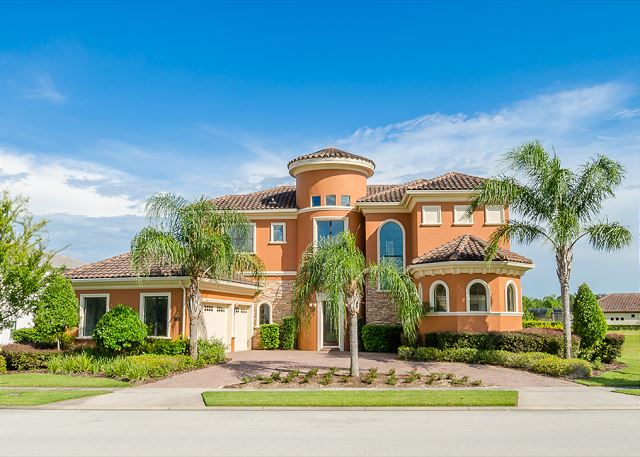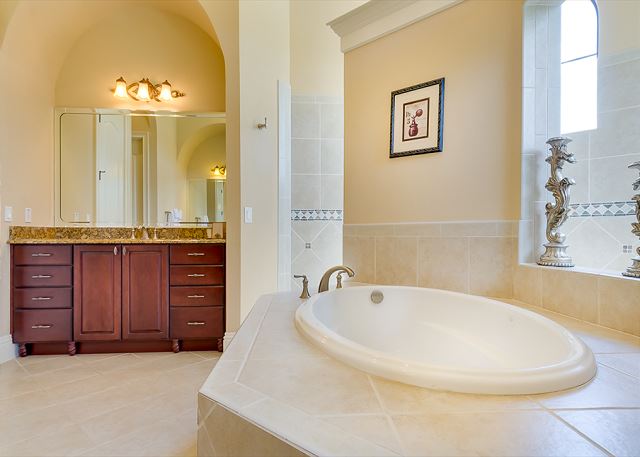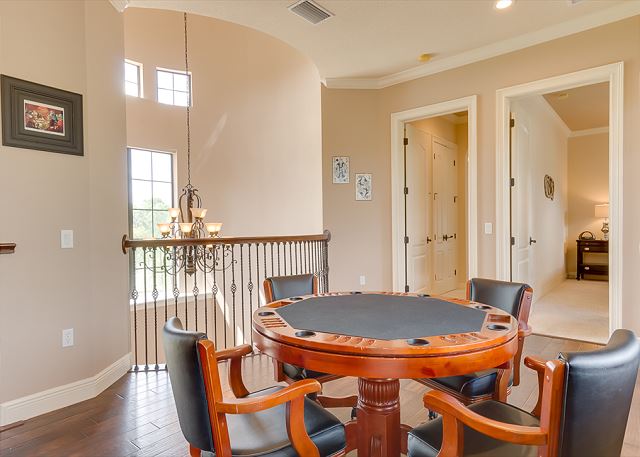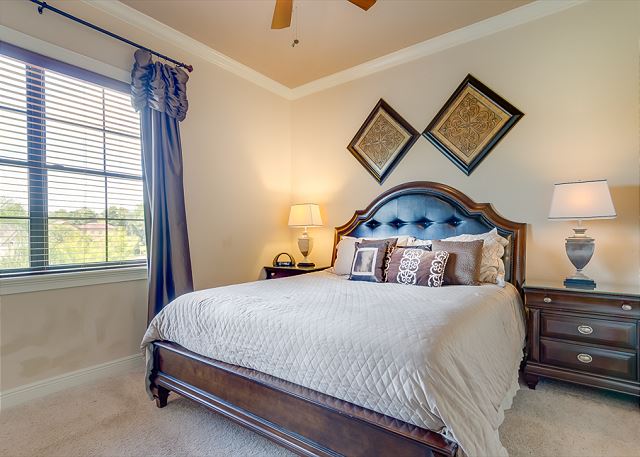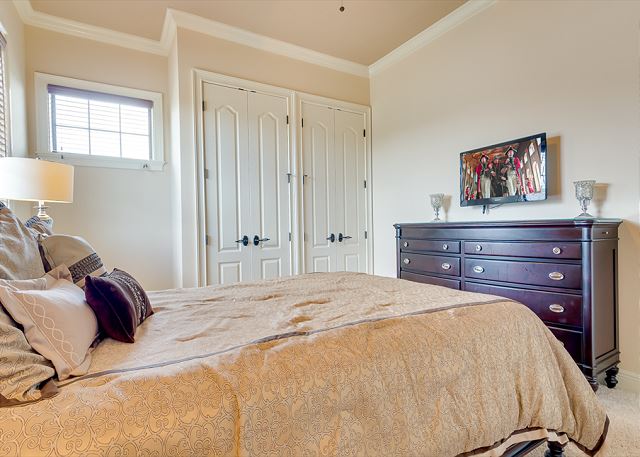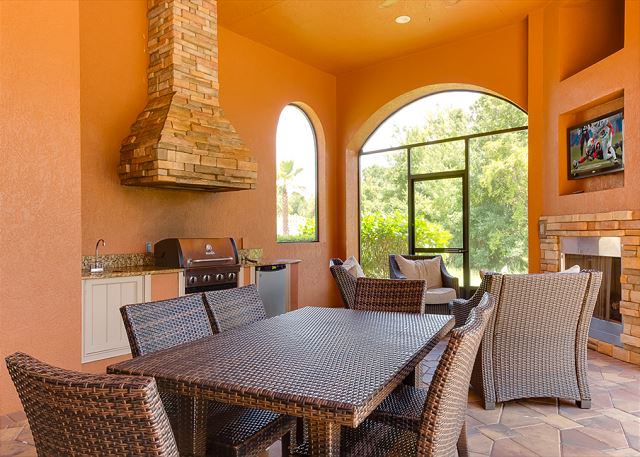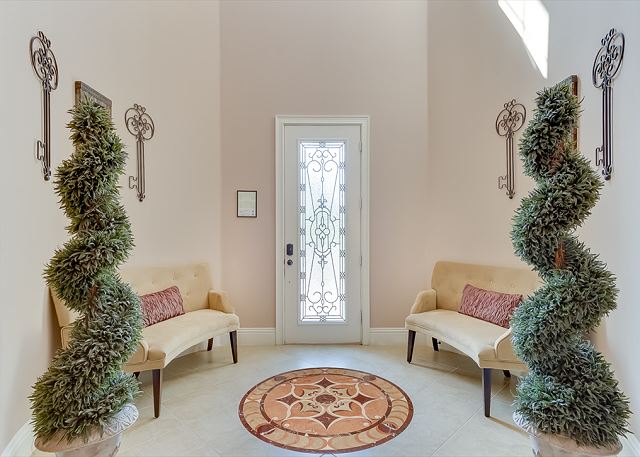 5 Bedroom/4 Full Baths, 2 Half Baths

1 King Suite Downstairs, Upstairs: 1 King suite, 1 Queen Room, 1 Full Room, 1 Bunk Bed Room (2 Sets of Bunk Beds with Trundles) to Sleep 6. Theater Room Has a Pull Out Sofa Sleeper.

This extravagant house is located in the highly prestigious Reunion Resort. In less than 10 minutes, you are at the gates of Disney World. Newly built and modern with luxury designer furniture throughout. The house is very spacious and has two large bedrooms, (king-size bed), a queen size bed, a room with two bunk beds (sleeps 4 people / children) and a small bedroom with a single bed.

Inside, you will find a delightful kitchen that is fully equipped with everything you may need. For movie lovers, there is a cinema set up with a 110 inch screen! The cinema has a sofa that can also be used as a bed. As a highlight for card players a professional poker table sit's in the gallery area.

Please note, if you are in need of a crib, high chair, etc., you may request one and we will arrange one for you.

The house is fully equipped with a modernized kitchen, central air conditioning that is ice cold, a washer & dryer and barbecue grill. Linens, and beach, - bath and hand towels, to hair all there.

In addition, offer free wireless Internet, ample patio furniture and sun loungers.

Outside:

The outdoor area is spacious and has a swimming pool, which has its own separate spa, and a water feature (water fountain). The terrace is partly covered and has a private outdoor living room, with seating and dining, BBQ-Grill, TV, outdoor kitchen with fridge and outdoor fireplace all available for use when you stay in this home. The patio and pool are also used in the evening hours, because the entire area is screened-in. For Golf enthusiast it features it's own private golf putting chipping green which plays like a true green.

Inquire about adding Pool/Spa heat to your reservation.

This property is a luxury holiday home, where you can spend a perfect holiday and make everlasting memories!

Surroundings:

Disney Theme Parks

Shopping & Dining Galore

Home Video: http://youtu.be/GPgiU9vQqwA
Thank you for entering your review. The review will become available to the system shortly.
Rating:
Review Date: 02/14/2017
Wow! The home had everything you need. The pool and hot tub were steamy, the beds were comfortable, and the home itself was decorated and ready to greet you after a long day out. Perfect for extended trips with lots of family. Thank you Carl !
thanks Valerie - come back soon!
Rating:
Review Date: 09/04/2016
Outstanding home, ideal for family vacation to Orlando area. Pool and enclosed outdoor living/eating area was highlight. Best of all was exceptional service by Carl before and during stay.
thanks so much Tim - you guys are welcome back anytime at all
Rating:
Review Date: 02/12/2016
Home was as listed and very nice and clean. With traffic it does take longer then 10 minutes to get to magic kingdom probably more like 20 or better. Neighborhood is nice and is gated which is nice. I did not like the fact that you cannot make the a/c cooler then 72 degrees as the house is big and on warm days it gets hot in there and I cant sleep being hot. Hot tub and pool were both nice but hot tub water only gets warm not hot. I would stay here again only if there was an adjustment to the a/c policy as a 72 degree setting is ridiculous for Florida.
Hi Joseph, thanks for taking the time to leave a review. You should not have been hot at 72 degrees - in fact air-conditioning manufactures suggest this as the lowest possible temperature setting before you risk freezing the unit up. I am thinking if you were hot the unit may need servicing to make sure it is functioning properly and will dispatch someone immediately. Hot tub wise, the week you stayed the outside temperature was dropping in the 30's and 40's overnight, when it is super cold like this the tubs will struggle to get super hot - it is important to note the difference between spill over residential pool spas and stand alone gas powered hot tubs like you find at a hotel. When it is cold like it was residential systems do struggle to get into the 90's and I believe your water temp was in the high 80's. thanks again for coming to stay. Carl
Rating:
Review Date: 01/24/2016
The Disney Reunion Mansion was absolutely perfect. I hosted my sisters bridal party there and my sister LOVED it. How the house is sectioned off gives each guest great privacy. The neighborhood is STUNNING! I am from Orlando and that was by far the most elegant neighborhood with great privacy I have seen. The security gate people were great too in communicating with us about visitors. I will definitely book with Carl again.
Rating:
Review Date: 01/10/2016
Great location! Beautiful neighborhood and nice home. Carl was excellent and very responsive to our questions. I would highly recommend him for a rental. We will definitely be back!
thanks Becky - hope to host you again in the future
Rating:
Review Date: 12/12/2015
This was one of the most beautiful houses I have ever rented! The whole neighborhood was immaculate and the house looked even better and larger in person. Definitely felt at home in this place and would recommend anyone to stay here. Everything was close within driving distance and there was always something interesting to do.Thanks again Carl!
Rating:
Review Date: 12/04/2015
The house was beautiful and served our purposes exactly as we had hoped. Our guests loved it and everyone was more than comfortable. The outdoor space was great, the pool and hot tub were clean and warm. We didn't get a chance to use the media room but it looked very comfortable.
Rating:
Review Date: 09/04/2015
Beautiful house Beautiful neighborhood, my people felt like we were in a palace. the house was beyond amazing everything just like the pictures, definitely coming back.
Your request has been sent. We look forward to meeting all your vacation needs!