Stunning Gated Community Close to Disney. 1048 | Davenport Vacation Rental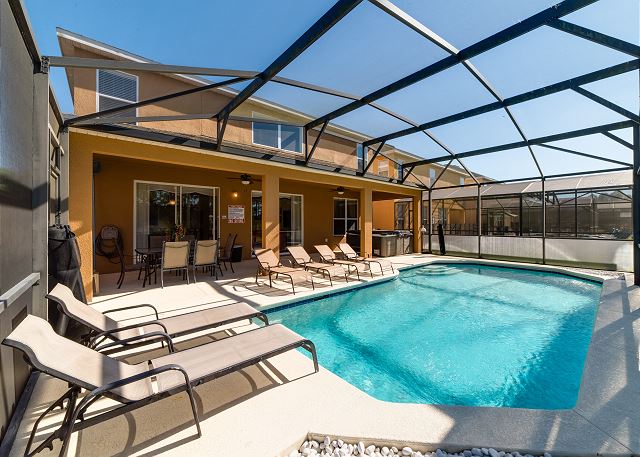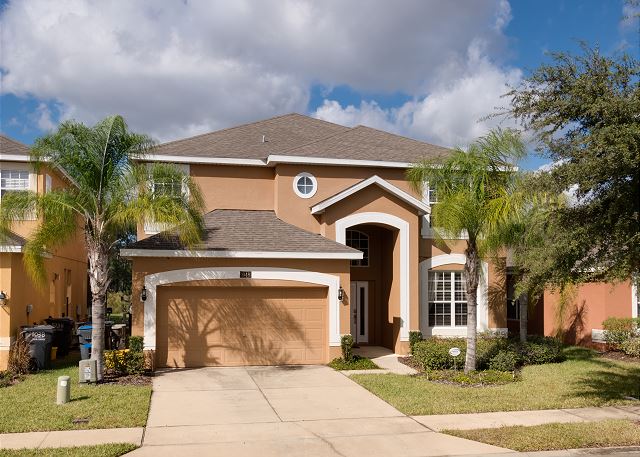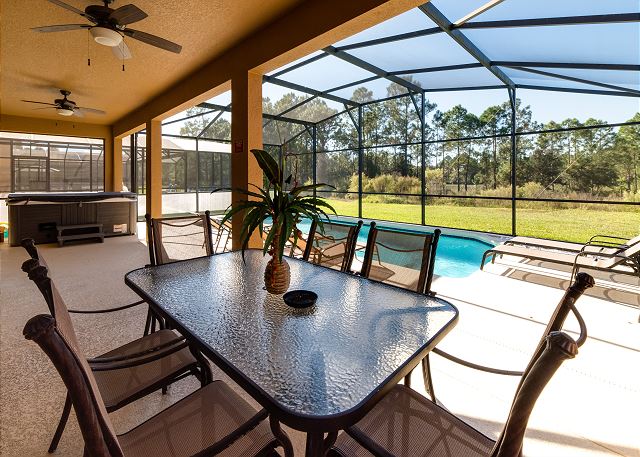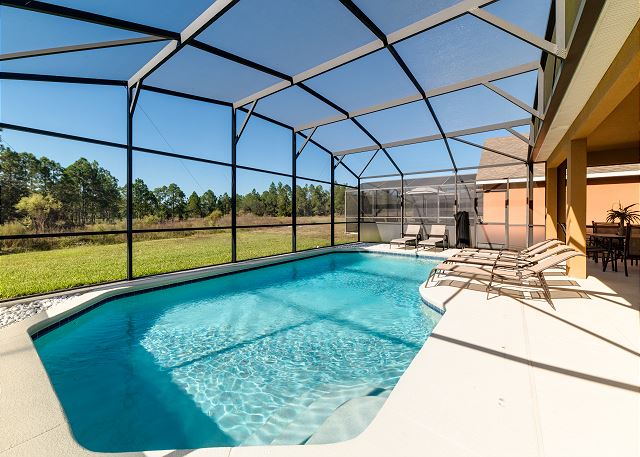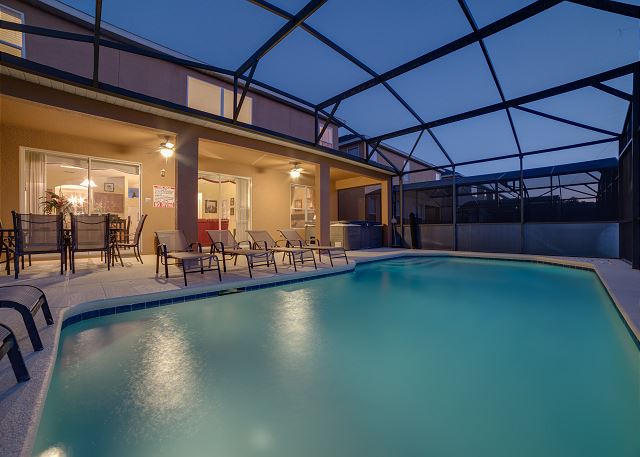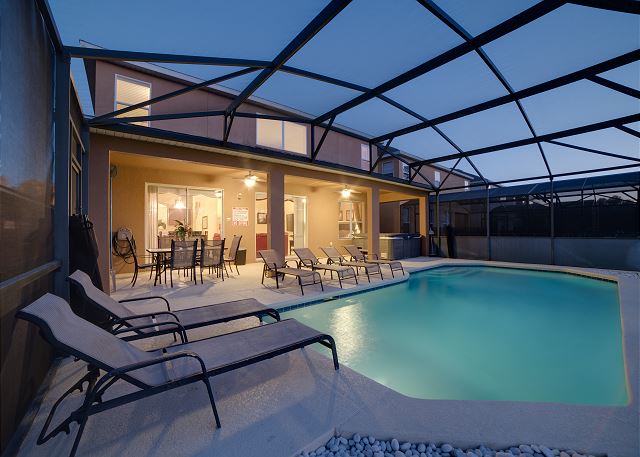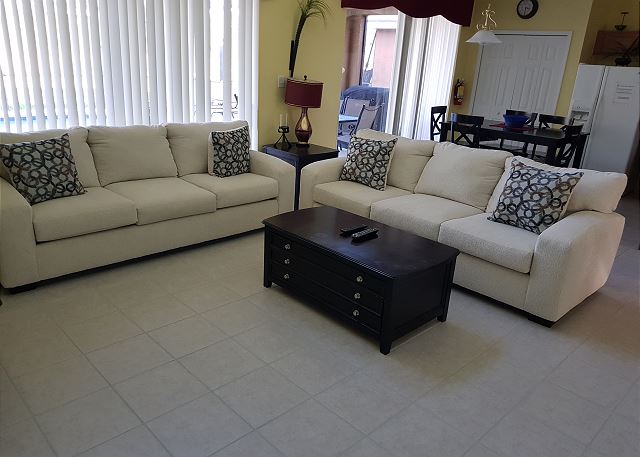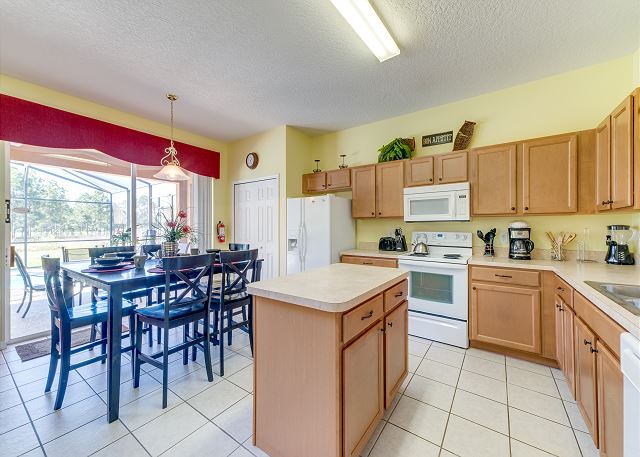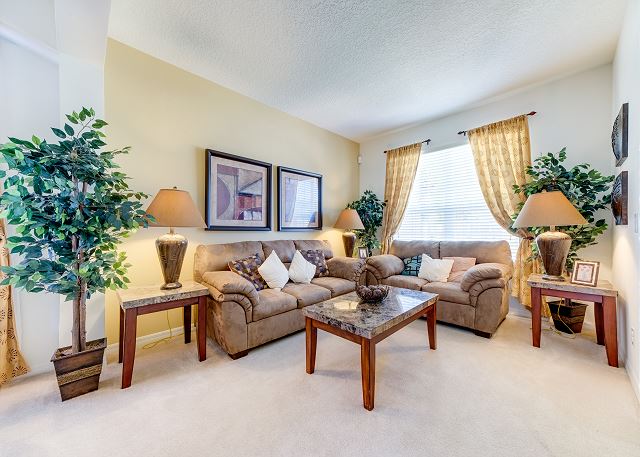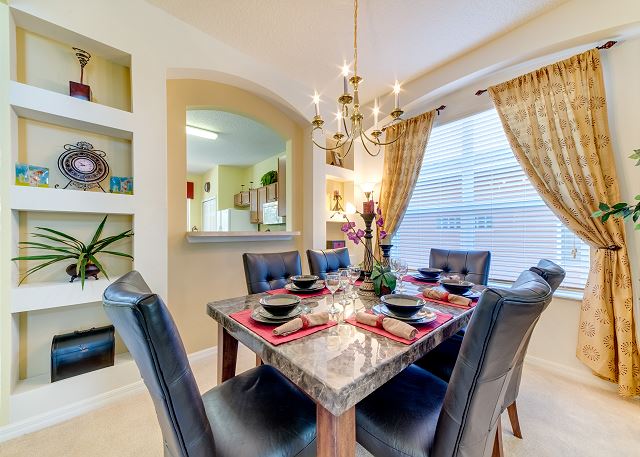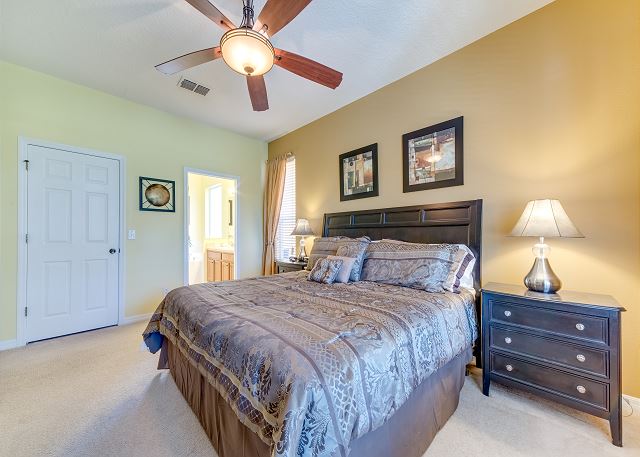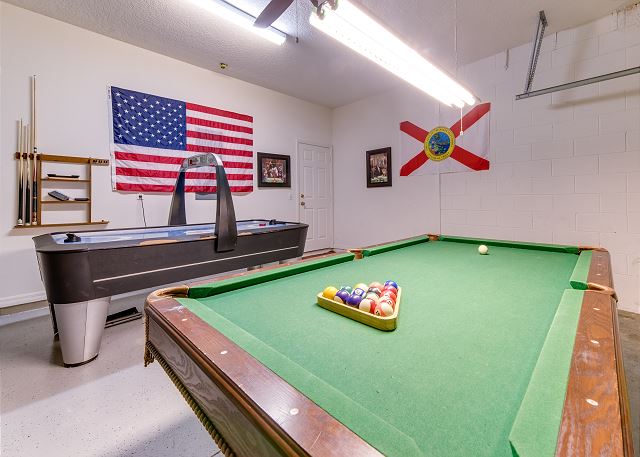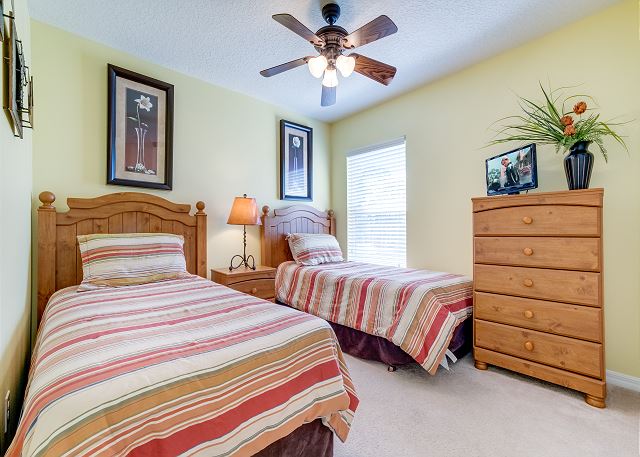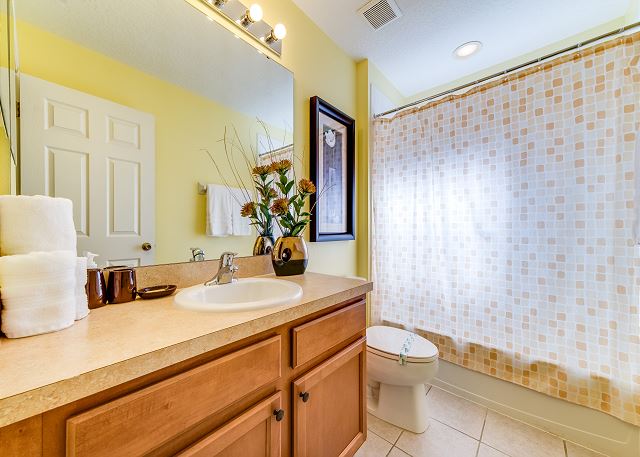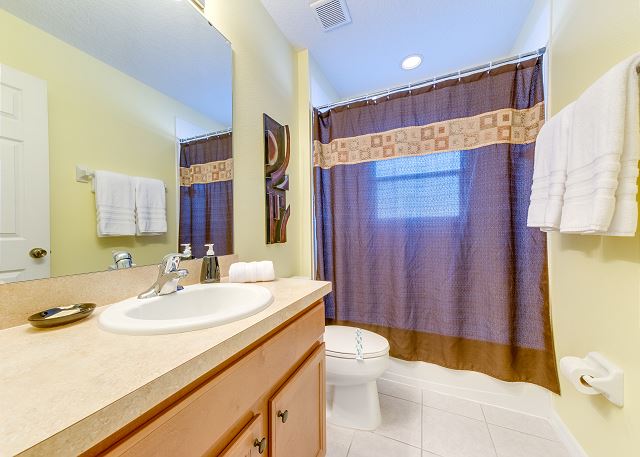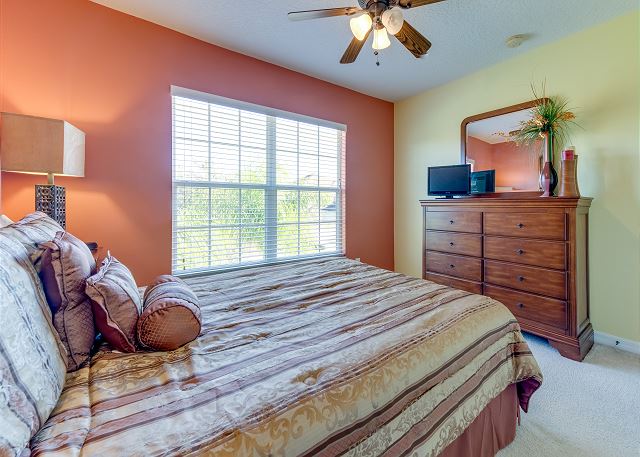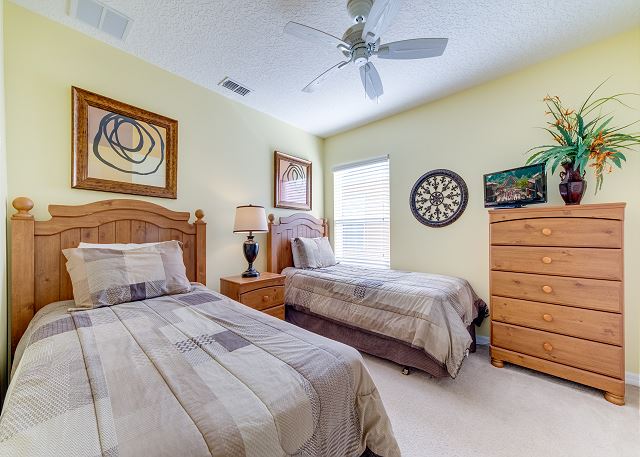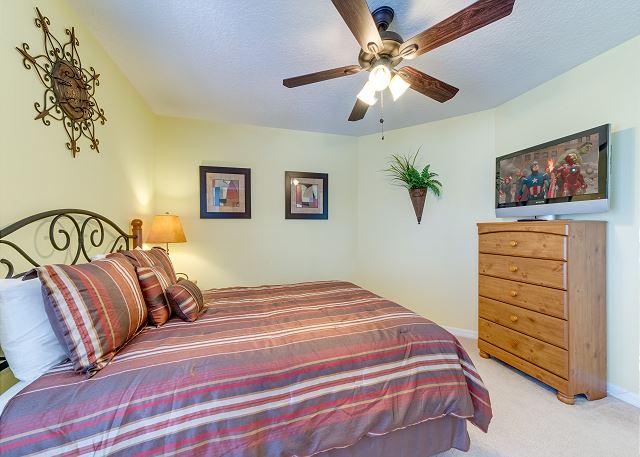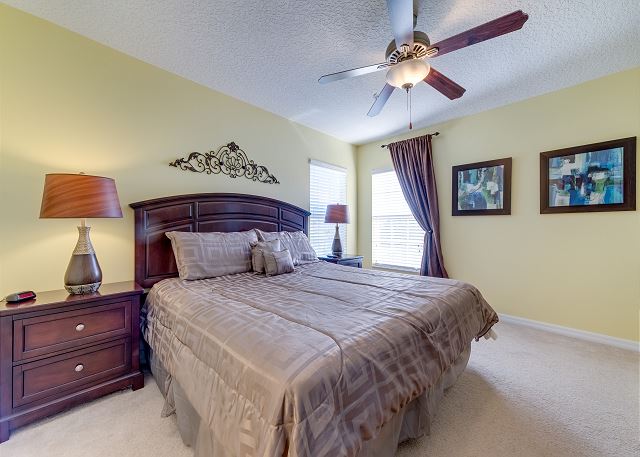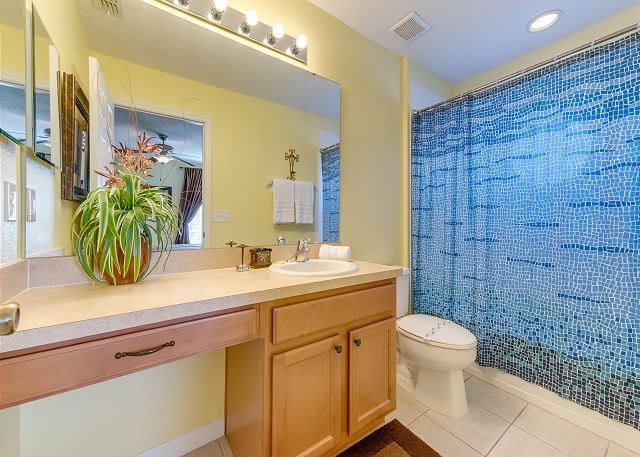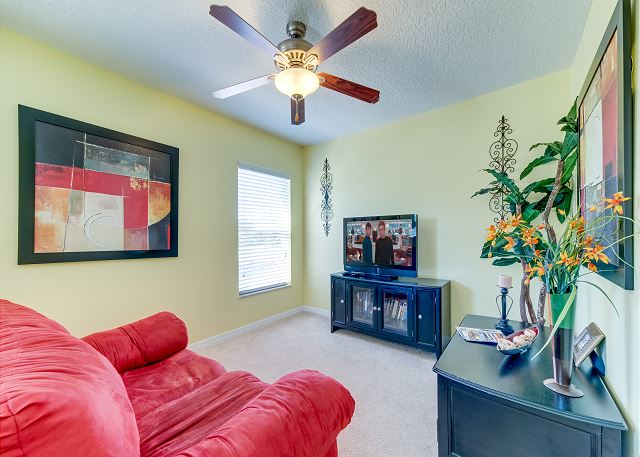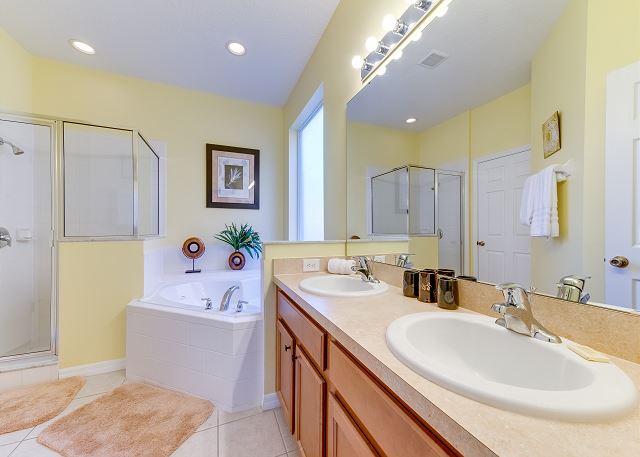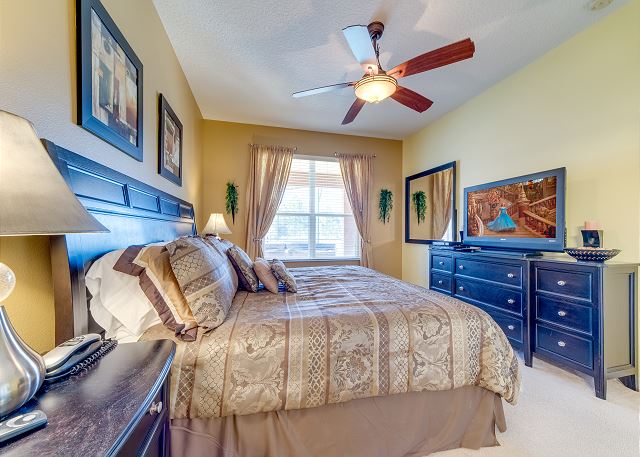 6 bed/4.5 Baths

1 King Suite, 2 Queens bedrooms, 2 twin bedrooms with 2 twins in each

Secluded and Private Beautiful pool home in the Watersong community only 25 minutes to Disney our stunning 6 bed 4 bath pool home boasts a fantastic floor plan. At over 3300sq.ft our property is spacious enough for two families to enjoy.

Lots of space in this fantastic home.

Downstairs:

King master Suite

Upstairs

1 King Suite

2 queen Bedrooms

2 twin bedrooms each with 2 twin beds

Bedding and linens, towels in all rooms, beach towels included.

Hairdryers in all bathrooms too!

For movie lovers we have a stunning TV lounge with lots of comfortable seating and to top it off we even have a games room where you will find a pool table and air hockey table that provide fun entertainment for family nights in after a long day at the parks!

The kitchen is well equipped to prepare your favorite meal for the family with all you could need including pots pans , coffee maker, blender, crockery, double door refrigerator with chilled water dispenser and ice cubes at the touch of a button has you covered

Free Wi-Fi , chilly Air conditioning and ceiling fans in all rooms.

Sit outside and enjoy our huge pool, spa on the sunny pool deck or enjoy some shade in the spacious covered lanai. Comfortable patio furniture and sun loungers await for you to sit with a cocktail while watching the children play in the pool,

The terrace is partly covered and offers seating and dining, plus BBQ Grill for all those al a carte cookouts ... Our terrace and pool can also be used to evening and night hours, because the entire area is screened in - so no bugs on us!!

The luxury house leaves no wish unfulfilled. Perfect for a holiday with the family.

Please inquire about the cost of adding Pool heat to your reservation.
Thank you for entering your review. The review will become available to the system shortly.
Rating:
Review Date: 02/22/2017
Excellent for family stay/get away. And Carl's customer service was excellent as well, always accessible.
thanks for being awesome Naomi!
Rating:
Review Date: 02/14/2017
Great house, great location! Carl was fantastic to work with, very accommodating. We set our initial reservation and then decided to check in a day early, and asked for a late check-out upon departure. Carl was quick to respond to both requests. The house is very clean and well equipped. Great price for the location and the neighborhood!
thanks for being awesome Jonathan!
Rating:
Review Date: 02/01/2017
Carl's place is nice, comfortably accommodates 4-6 families (depending on kids and their age). The photos are accurate. The house was clean and spacious. Comfy for a family stay. It is a bit far from main high ways, specially if you arriving in a rush hour, you can spend about an hour getting to the house. I am giving it a 3 star because the listing doesn't specify that although there is space for up to 6 families, the house only accommodates 2 cars. We would have probably not booked this house had we known that, as we expected to have 4 cars (luckily one family canceled the trip last minute and we had to deal with only 3 cars). There were no clear instructions on what to do with the 3rd car that we had. We could have either parked it horizontally blocking the sidewalk or parallel-park it on the street. Either way we were risking getting a ticket or being towed away. We decided to leave it parallel-parked on the street. As there were NO visible signs for NO PARKING on that street in the visible proximity of the house. Also, there were no instructions in the HOUSE MANUAL regarding parking. Our car got towed away by very rude guys at 12.30am and we spent 3.5 hours and $125 getting it back from a very dark and dangerous area. Very unpleasant experience, considering we were with the kids who woke up bright and early to go to Disney the very next day. After speaking with the security at the community gate, it appears that towing is a very common practice in that neighborhood. And the tow-truck circulates the area every hour. So unless you are only going to have 2 cars in such a big house, you will have a problem. I have spoken to Carl about the towing issue, he pointed out that there are signs in the community for no parking. It is true. There are signs, at the entrance of the community, and a couple near the bridge (which is a drive away). They are not the regular tall signs that you see on the regular streets. The signs are about 3ft high and when you arrive to a new place after sunset and a long drive and are following navigation and looking for house numbers, 95% of the people are not going to notice them. You have to look for them and there are only a couple signs for the entire community). If I were the host of the house, i would put a huge sign on the door and in the house manual letting the guests know the parking rules of the community. Also, a few signs on the street of the house may help clear out parking issues. I further think they should have specified that on the listing, so that people can plan accordingly.
Dear Diana, As explained previously, the community has 6 or 7 signs stating 'No Parking on the Street' and they are very prominent- it is impossible to miss them and it seems you just ignored them. You would have drove past 4 of them on the way in to the home and then when you left that even drove past them again. Unfortunately I cannot be held responsible for guests ignoring the signs - should I also tell guests to come to a stop at stop signs? That said, I have reviewed the listing to make sure this is prominent. I have now updated the listing with photos of these signs and expanded the notes to re-iterate you are only allowed to park 2 cars on the drive way and any more cars must be parked at the over flow parking lot near security at the front of the community.
Rating:
Review Date: 01/11/2017
My friends and I all enjoyed living in this house!
thanks for being awesome!
Rating:
Review Date: 12/20/2016
Nice place for a large family traveling. Host was attentive.
thanks for visiting Jessica!
Rating:
Review Date: 10/04/2016
First we would like to thank Carl for his prompt responses and attentiveness to all of our questions. The house was beautiful and very comfortable. We had just one little mishap DO NOT park more than two cars you will be towed. There is plenty of parking by the clubhouse area. Although this happened Carl was super helpful and offered us a late checkout. Super awesome of him. We will be back again and use Carl as a host. Thank you!!
Hi Lily, security actually sent me a picture of how someone in your group had parked - you had a car parked on across the lawn at the front of the house - it look abandoned and I can't really believe anyone would leave a car like that across a lawn. I am glad though it was retrieved at no additional cost. I also did provide a free late check out as compensation for this issue because on our phone conversation when I was not aware of how it was parked, but I would like to point out to other guests the reason why it was towed. Best wishes. Carl
Rating:
Review Date: 08/09/2016
Great home, very spacious and quiet neighborhood. appreciated the customer service I was given. I would love to stay in one of his homes again.
thanks Carl come back and stay with us again soon
Your request has been sent. We look forward to meeting all your vacation needs!